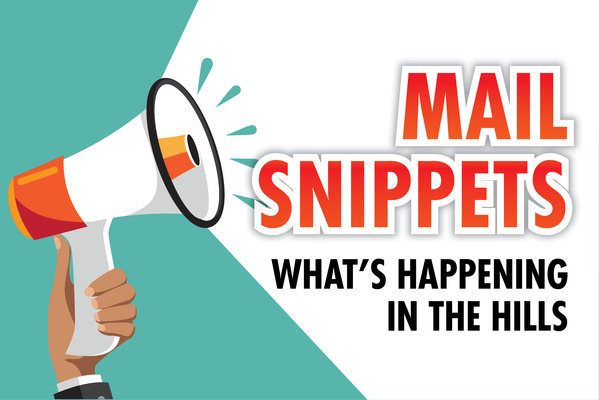 Help the HeHos
Develop bird observing skills while volunteering to monitor the critically-endangered helmeted honeyeater. No previous experience is needed. The induction program starts in May. Good general fitness is required. This is a year-round role where participants are out in the bush in all types of weather. Those who can commit to one morning each month should contact Sue via hehofeeder@gmail.com.
Writing workshop
There is genuine curiosity about how writers find and shape ideas. Author and presenter Narrelle Harris will explore the topic. Narrelle is from the Victorian Writers Centre and has written more than 30 novels. Her ghost/crime story Jane won the Body in the Library prize at the Scarlet Stiletto Awards. She'll be at Belgrave Library on Saturday 4 May at 10.30 until noon. This is a free event, but bookings are required. Call 9800 6489 or visit events.yourlibrary.com.au.
U3A Upwey gardening group
David Moncrieff, president of the Friends of Glenfern Valley Bushland, will talk on rejuvenating the bushland since 2001 at Upwey Seniors Community Centre off Mahoney Street, Upwey, on Wednesday 8 May at 7.30pm. All welcome. Supper provided. Inquiries to Barb: 9754 3877.
Country music show
The Upwey Country Music Club is presenting its regular Walk Up – Open Mic concert on Sunday 5 May at the Guides Hall in Underwood Road, Ferntree Gully, from 12.15pm to 5pm. Artists perform songs in the country, bluegrass and folk genres. The hall can accommodate an audience of up to 100. New singers, musicians, and bands are all welcome and a band or musician is available to back singers, if required. There is a $7 ($5 for members) entrance charge to help cover costs. The club runs regular concerts on the first Sunday of each month. Inquiries to Graham: 5964 8298.