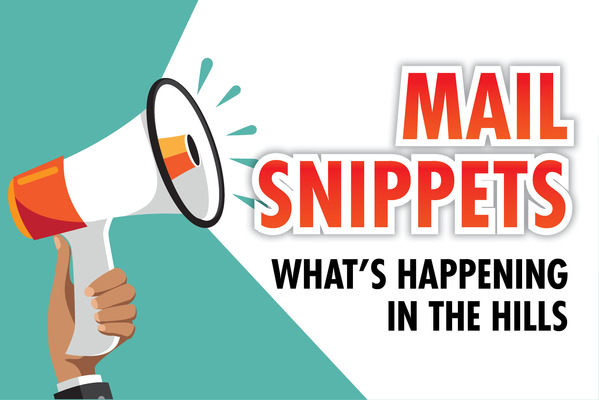 Hills Ukulele Festival
The Hills Ukulele Festival brings all things ukulele to the Dandenongs – workshops, concerts, markets and community groups, all in one place at the same time.
The ukulele workshops cover beginner, intermediate and advanced playing.
Attendees are welcome to show off their new skills at the gala concert along with the featured artists who run the workshops.
The event will run at Emerald Primary School on 18 and 19 May.
Music council
The Dandenong Ranges Music Council will present its Youth Music Awards Concert on Sunday 19 May at 2pm at Upwey High School.
Entrants and prize winners will perform, followed by a presentation of prizes and afternoon tea.
Tickets are available at the door and children aged under 10 years enter free.
Buddhist meditation sessions
Attendees can tame their mind at a free and open Buddhist meditation and principles discussion conducted by the resident monks at the Mahamevnawa Buddhist Meditation Centre.
Starting from 19 July, the open discussion event will be held every Sunday from 3pm to 4.30pm.
Mahamevnawa Buddhist Meditation Centre is at 71 Monbulk Road, Mount Evelyn. Email info@mahamevnawa.org.au for more details.
Book fair
On Saturday 15 and Sunday 16 June, the Anglican Parish of Mount Dandenong will be holding its annual book fair at St Michael and All Angels in Kalorama.
The church is welcoming donations of good quality books to stock its sale tables.
For more information or to donate books, call Susan or Peter on 9737 1825.
Help the HEHOs
Develop bird-observing skills and learn from experienced bird surveyers all while volunteering to monitor the critically-endangered helmeted honeyeater.
No previous experience is needed and the induction program starts in May.
These are a year-round role where volunteers are out in the bush in all types of weather.
Volunteers are required to commit to one morning each month.
For more information, email Sue at hehofeeder@gmail.com.
U3A Upwey gardening group
Friends of Glenfern Valley Bushland president David Moncrieff will talk on rejuvenating the bushland since 2001 at the Upwey Seniors Community Centre off Mahoney Street, Upwey, on Wednesday 8 May at 7.30pm.
Supper is provided. Call Barb on 9754 3877 with any inquiries.
Country music show
The Upwey Country Music Club is presenting its regular walk-up open mic concert on Sunday 5 May at the Guides Hall in Underwood Road, Ferntree Gully, from 12.15pm to 5pm.
Artists perform songs in the country, bluegrass and folk genres.
New singers, musicians and bands are all welcome and a band or musician is available to back singers, if required.
There is an entrance charge of $7 ($5 for members) to help cover costs.
The club runs concerts on the first Sunday of each month at the guides hall.
For all inquiries call Graham on 5964 8298.