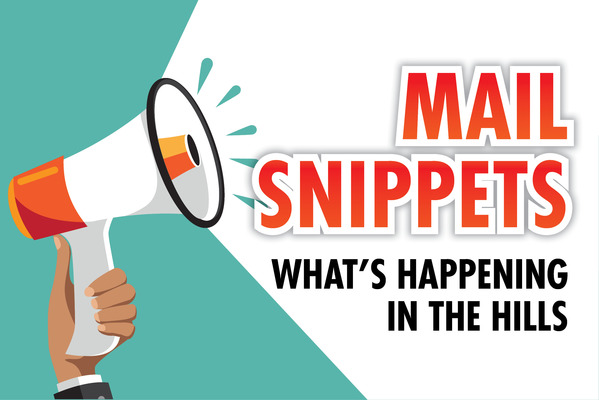 Cook up a storm
New cooking classes in Malaysian, Indian and Turkish cuisine are being held at Olinda Community House. A Malaysian course on lontong will run on Monday 17 June. Indian courses on creamy chicken and rajma, on Indian cheese, shani paneer and dal makhani, and on Indian yogurt will run on Sundays 26 May, 16 June and 23 June respectively. Participants will also learn to make dough and roti at these classes. Turkish classes on Mediterranean soup ideas, on gozleme and baklava class with Turkish coffee and on Mediterranean winter cooking will run on Mondays 27 May, 3 June and 24 June respectively. Call Christine on 9751 1264 for further details and to book.
Life Activities Club Knox
There is a Light Horse Field Artillery Museum in Nar Nar Goon. Inside there is a private collection of memorabilia dedicated to the memory of animals used in the wars – horses, rats and everything – and the roles they played in the wars. Life Activities Club Knox will visit on 26 June and will car pool. Guests are welcome to join the group on this or any other activities. Call Carol on 9727 2726 for a copy of the group's newsletter.
Rise of the under-myna
The Indian Myna is an introduced species that poses a threat to native animals and biodiversity.
Yarra Ranges Council is holding an informative session at the Sherbrooke Family and Childrens Centre on 30 May which will give residents information on the bird's behaviour, why they're a problem in the Yarra Ranges and what residents can do to keep them away from their garden.
Peter Wiltshire will be the keynote speaker.
RSVPs are essential. Visit yrc.vic.gov.au/indian-myna.
Another event will be held in Lilydale at 2pm on the same day.
Honeyeater birthday
On Saturday 25 May the Friends of the Helmeted Honeyeater are celebrating 30 years of working to secure the future of the critically-endangered helmeted honeyeater.
From just 50 birds in the wild five years ago to more than 200 birds today, a symposium is being held from 8.30am to 4.30pm in the Lilydale Senior Citizens Centre, 7 Hardy Street Lilydale on 25 May and will include keynote speakers Dr Jenny Gray, CEO of Zoos Victoria and Dr Sally Box, federal Threatened Species commissioner. Everyone is welcome. Bookings are necessary through trybooking.com/BAYKA.