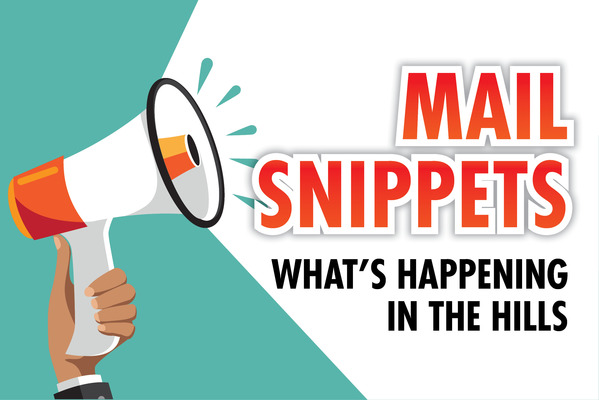 Pop-up playground
Belgrave Preschool will hold a 'prepare for preschool' pop-up playground on 14 August. Parents can bring their child and join in the free preschool activities including story time, sand play, block play, imaginary play, music, art and outdoor play.
Pruning partners
Friends and Carers of Emerald Cemetery invite the community to come and assist them in pruning the roses at Emerald Cemetery on 15, 22 and 29 July, and 5 August from 10am to noon. Participants should bring their gloves, tools and a mug, as morning tea is provided. Inquiries: 5968 4603.
Upwey green thumbs
Janine Groves from Upwey Garden Group will talk and show the U3A the advantages of composting with a worm farm. The talk and show will take place at the Upwey Senior's Community Centre, 6 Mahony Street, Upwey, on Wednesday 10 July at 7.30pm. Supper is provided. For more information call Barb on 9754 3877.
Enrolments
Enrolments are now open for term three at the Cockatoo Community House. There are lots of fun activities for all ages, including dance, boxing, self-defence, work readiness, first aid and RSA, just to name a few. For more information call 5968 9031.
Clown around
Get clowning and capering like a professional with the raucous folk from RUCCIS. Burrinja will once more be morphing into a big top these winter holidays for the seventh annual Circus Festival. with professional shows, student shows, classes and family activities for all skill levels and interests.
Tindale Memorial Garden
The Friends of George Tindale Memorial Garden is hosting new monthly plant sales on the second Saturday each month from 10am to noon. Smaller in size, the Friends of Tindale Gardens sales will focus on seasonal plants propagated from the group's collection and donated from the friends' gardens. Check the group's website for the latest monthly plant list. Attendees can bring a camera and capture the garden's bright colours.