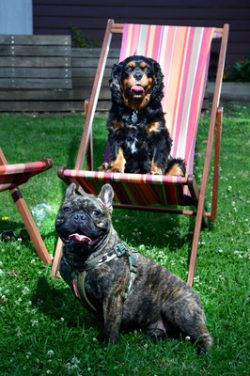 The Cameo Theatre in Belgrave is set to host a fund-raising night that may just save a life or two.
Save-A-Dog Scheme (SADS) will host a 'pawesome' movie night this month to raise money to continue to rescue, rehabilitate and re-home dogs and cats.
SADS is a community-based, not-for-profit organisation which started in 1985.
Founder and president, Pam Weaver, said SADS had helped countless animals.
"Save-A-Dog Scheme led to the introduction of the 'no kill' movement in Australia," she said.
"The concept basically means that we re-home every animal that's able to be re-homed – unless it would be irresponsible for us to do so."
SADS began life as a rescue group, with volunteers attending other shelters and pounds, and finding foster homes for animals which would otherwise be put down.
Then, in 1996, the organisation took over the contract to operate the Stonnington regional animal pound, and began rescuing and re-homing cats.
Today, the shelter extends its reach to regional Victoria, with volunteers driving out to country pounds to pick up dogs and cats that have not been claimed by their owners.
The Save-A-Dog Scheme's Movie Night will assist in raising funds to continue the daily operation of the shelter.
"Because each dog and cat has to be de-sexed, vaccinated, wormed, micro-chipped, vet checked and temperament assessed before being re-homed, it is much more expensive to save these animals than to euthanise them," Ms Weaver said.
Save-A-Dog Scheme's Trivia Night will be held at Cameo Outdoor Cinema – 1628 Burwood Highway, Belgrave – at 7pm on Saturday 18 February.
The event will be showing 'Red Dog: True Blue' at 9pm.
Pink Zebra Photobooths will be onsite to provide a memorable experience with your pooch.
In addition to the movie, there will be a raffle, games and activities.
Tickets are $30 each, and include an alcoholic beverage or a popcorn and soft drink.
For more information, or to make a donation, visit www.saveadog.org.au.