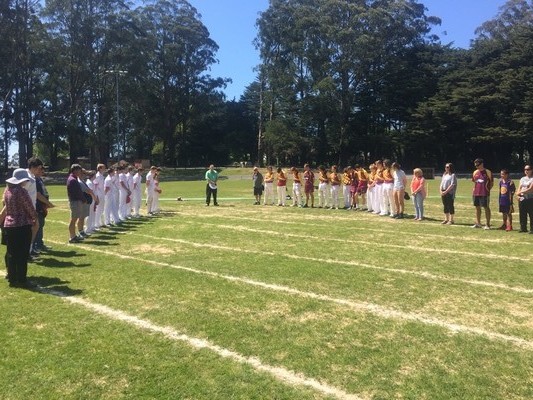 MONBULK CRICKET
In a perfect weekend of weather for cricket at Monbulk, most teams started a two-day match and the new Milo in2cricketers all having their first session on Friday night.
Most teams are in strong positions and some impressive performances again highlighted by Jason Fraser who made his 21st century for the club this time with 113 not out after tea against Knoxfield in the firsts.
Well done also to Monbulk's Saturday morning teams and families for pausing at 11am during their matches for Remembrance Day and to reflect on the sacrifices made to enable us to play cricket and live the lives we are lucky to lead.
Next week, Saturday 18 November is the MCC Trivia Night which is always a great night – 7.30pm start, $10 a head and is for all seniors, junior and Milo families and friends.
The following Sunday 26 November is the 10th Monbulk Fun Run starting at 9am at the Monbulk Cricket Ground.
This year, the finish line will be filled with colour. Market stalls, produce market, barbecue, coffee van, face painting will also make it a fun morning.
Register online or from 8am on the day.
Scores:
1st XI – Monbulk 6/277 (J. Fraser 113*, A. Bermingham 63) v Knoxfield.
2nd XI – Monbulk v Knox Gardens 7/327 (R. Noonan 3/44).
3rd XI – Monbulk 6/162 (J. Simmonds 82) v Upwey 4/113.
4th XI – Monbulk 6/200 (C. Rak 44, B. Emmett 101*) v St Johns Tecoma 8/72 (H. Emmett 3/18).
Under 16s – Monbulk 0/70 (J. Spencer 30*, T. Utting 28*) v Olinda 3/71. Under 14s – Monbulk 6/140 (N. Taylor 33, J. Bolton 27) v Olinda 6/73 (N. Taylor 2/2).
Under 13s – Monbulk 4/94 (I. Hylton Stewart 31*, C. McLean 23) v The Basin 4/62 (M. Abraham 2/3).
Fast 9s – Monbulk 45 def by Knoxfield 103 (Award: J. Whyte).
Super 7s – Monbulk 192 (J. Fraser 24, F. Whyte 22, L. Hickingbotham 20) d Lysterfield 127 (J. Fraser 4/15, T. Ray 2/11).