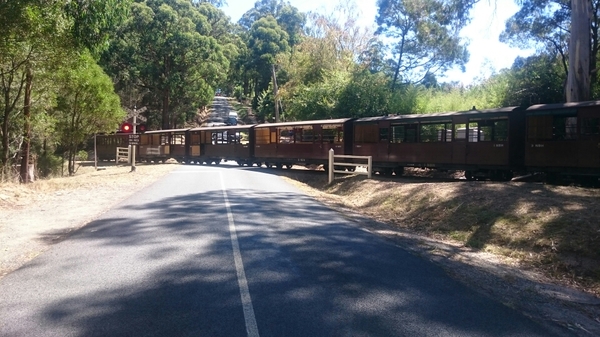 By Derek Schlennstedt and Peter Douglas
One passenger has been transported to hospital after Puffing Billy and a minibus collided along School Road, Menzies Creek, at 11.47am on Tuesday 6 February.
The bus carrying 15 passengers had been heading down a hill towards Menzies Creek when the collision took place, with Puffing Billy carrying between 150 to 200 patrons.
Four people were treated at the scene.
In the collision, the third carriage of Puffing Billy was derailed and the bus was dragged between 20m to 25m.
Passengers were transported to the nearby Belgrave Train Station.
Belgrave Police, which were among those attending the scene, encouraged those driving in the area to seek an alternate route, with a clean-up operation now underway.
It is expected it could take up to four hours to get the third carriage back on the rails.
Puffing Billy services won't operate for the rest of today, while it's not yet known if they will resume tomorrow.