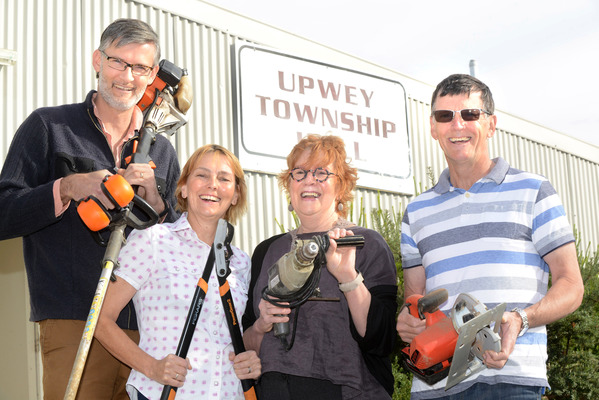 By Peter Douglas
The Upwey Township Group is driving a novel project to enable the community to better connect and – almost as equally as important – get some odd jobs done around the house.
The group is in the early stages of setting up a tool library at its Mahony Street premises in Upwey, which they hope will deliver great benefits for the community, including a reduction in social isolation.
Group member Cherry Axel said the library would be an invaluable asset, with high-quality tools to become available.
"Many people don't want to fork out big dollars for one-off projects, for tools such as wood splitters, which can be expensive," she said.
"This way, people can come in and continue with their projects, while not having such a big outlay."
Once established, the library will be serviced by volunteers, with workshops and gathering encouraged.
"There will also be opportunities to help people learn new skills," Ms Axel said.
"We have a large population of retired and pre-retirement volunteers who have some incredible skills, so we're hoping to create some valuable connections."
More details at www.utg.org.au.