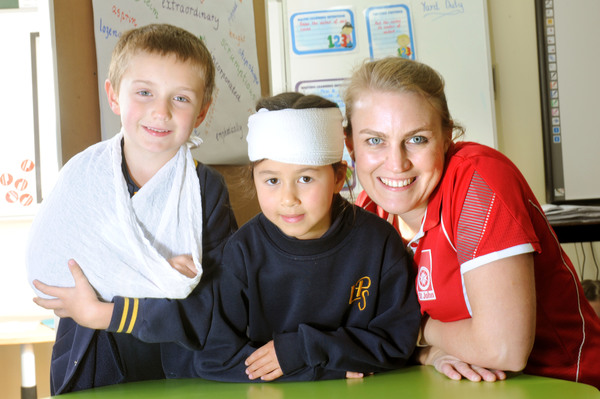 Lilydale Primary School students will be one step closer to becoming real-life superheroes, thanks to St John Ambulance Victoria's First Aid in School Programs visit on Thursday 31 May.
St John Ambulance professional trainers delivered the program, with a key focus on providing the tools necessary to prepare children to respond in a health emergency.
Lilydale Primary School Principal, Andrew Weaver, said the program has been a fantastic educational addition to the students' school year.
"The program provides our students the skills and capabilities to be able to help others in a health emergency," he said.
"It's a very important program and St John has been delivering it to us for six years now."
St John Ambulance Victoria chief executive officer, Gordon Botwright, said the not-for-profit aims to train 200,000 students across the state this year.
"The free First Aid in Schools Program provides children with the skills and confidence to respond if a parent, grandparent or sibling suffers from a health emergency and there are no other adults around," he said.
"The lessons are framed around the DRSABC acronym, which teaches students to check for Danger, Response, Send for help, check Airways, Breathing and apply CPR."