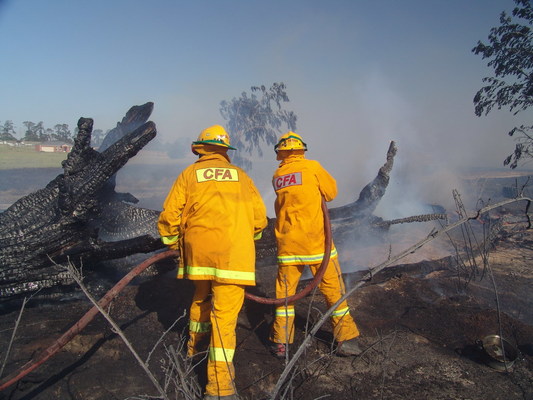 Put on your beanie and start your bushfire preparations – the season is set to arrive early.
CFA chief officer Steve Warrington said the state's landscape was already dry.
"If we don't get good rain, the conditions will be a problem over summer," he said.
But Mr Warrington said Bureau of Meteorology climate outlooks indicated warmer and drier conditions, which would make already-dry bushland even worse.
He said early indications suggested a moderate chance that Victoria would experience El Nino conditions in early summer and a positive Indian Ocean Dipole (IOD).
Put simply, this points to below average rainfall and higher than average temperatures.
"Our fire managers and fire behaviour analysts will be closely monitoring landscape dryness over coming months, which will be an important factor when considering upgrading or downgrading risk messaging depending on rainfall," he said.
Mr Warrington said fire season preparations would start earlier than usual, and the season would likely run later than normal.
"Over coming months we'll be formally engaging with regions, districts and brigades, but it is important we all start to focus now on preparing for the season ahead," he said.
Locally, Wandin Fire Brigade urged residents to visit the station any Sunday morning to talk about preparing for the bushfire season.
Mount Evelyn Fire Brigade said to "start preparing your properties, and dust off your fire plan and review it with your household".
Department of Environment, Land, Water and Planning (DELWP) has been conducting planned burns in the region in recent weeks.