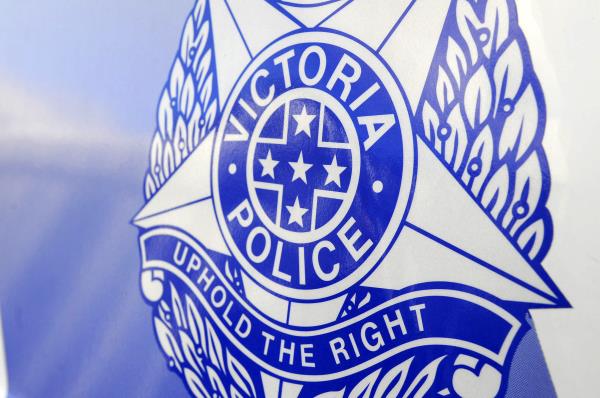 Body located
Police found the body of missing man Troy Robinson in the Dandenong Ranges National Park about 10am on Saturday 18 August.
The 40-year-old was last seen on 15 August after leaving his Seaford home.
The exact cause of his death is yet to be established, but police report that it is not being treated as suspicious.
A report will be prepared for the Coroner.
Olinda man arrested
Police arrested a 27-year-old Olinda man after allegedly finding drugs in his vehicle during a routine intercept in Croydon on Sunday 19 August.
Officers came across the vehicle in a hotel car park on Dorset Road about 10.30pm.
A search of the car allegedly uncovered drugs believed to be ice and GHB, and drug paraphernalia, including an ice pipe.
Police allegedly also found a knife within the vehicle.
They arrested the driver, a 27-year-old man from Olinda, at the scene and charged him with possessing methylamphetamine, GHB and a prohibited weapon.
He was bailed to appear at Ringwood Magistrates' Court on 29 January next year.
Ferny Creek playground
Thieves stole a basket swing from a children's playground at the Ferny Creek Reserve on the weekend of 11 August.
Anyone with information is should call Olinda Police on 9751 1241.
Spared from floods
Yarra Ranges SES units were spared the flooding flagged in a flood watch alert issued by VICSES on Friday night, but high wind gusts put Emerald and Healesville out in the cold for tree removals on Sunday, 19 August.
Healesville SES volunteers were called to clear a tree which had fallen causing some building damage and bringing down a power line on Myers Creek Road.
Emerald SES volunteers cleared a tree from Monbulk-Emerald Road at Monbulk and helped the CFA after the small of gas was detected where a tree had fallen on a house in Kilvington Drive in Emerald.
Drug bust
Police seized $250,000 worth of drugs along with weapons and cash following an investigation into alleged drug and firearm trafficking within Melbourne's eastern suburbs.
Croydon Divisional Tasking Unit (DTU) detectives executed search warrants at four addresses across Mooroolbark, Croydon North, Croydon and Boronia on 16 August.
Police allegedly seized a large quantity of drugs, including methamphetamine, heroin, cocaine and cannabis, as well as precursor chemicals, firearms and cash.
They charged a Croydon man, 73, and a 43-year-old Croydon woman with cultivating and possessing a drug of dependence and handling proceeds of crime.
They were bailed to appear at Ringwood Magistrates' Court on 10 September.
Police charged two 29-year-old women from Boronia with possessing a drug of dependence.
They were bailed to appear at Ringwood Magistrates' Court on 24 January next year.
Police charged a 42-year-old Croydon North man with trafficking methamphetamine and handling proceeds of crime.
He was remanded to appear at Ringwood Magistrates' Court.
Police also intercepted and arrested a 32-year-old Mooroolbark man in Boronia, allegedly seizing a firearm, ice and cash from the vehicle.
They charged him with trafficking methamphetamine and cocaine, trafficking firearms, being a prohibited person in possession of handguns, possessing a substance to manufacture a drug of dependence and handling proceeds of crime.
He will appear at Melbourne Magistrates' Court.
Croydon DTU Detective Senior Sergeant Jim Sutherland said the operation was a fantastic result.
"We take this issue extremely seriously; there is simply no room for illegal drugs and firearms on our streets," he said.
"These arrests prove we do not – and will not – tolerate anyone who chooses to introduce these harmful substances and weapons into our community, and we will continue to crack down on those who feel they're above the law to ensure our neighbourhoods remain safe."