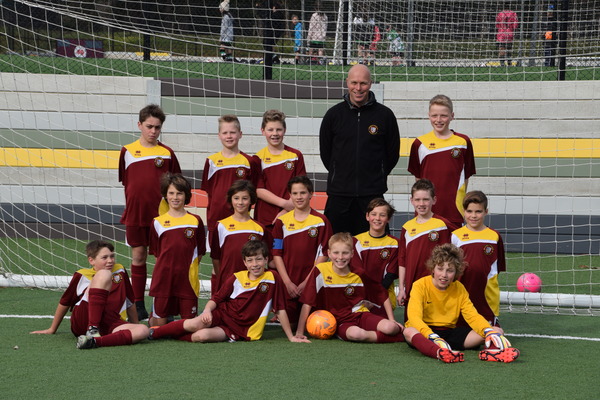 The Monbulk Rangers Raptors finished the season just one point behind the Under-12 Wallabies Boys East winners Mooroolbark Soccer Club in an exciting climax to their first year in professional Football Federation Victoria (FFV) competition.
The Raptors, coached by Rob de Wit, scored 74 goals to Mooroolbark's 71 but lost one game to end on 41 points, just one behind Mooroolbark's 42.
De Wit, who also plays in the successful Monbulk Rangers Knights team in the Victorian Churches Football Association (VCFA), said he was proud of his team's efforts.
"We had half a dozen boys who had played together as under-11s in the VCFA competition last year but the rest of the team were new and they came together really well," he said.
"It's a fantastic result in our first season, to come second by a point in a division with 13 teams."
In the FFV Boys East Under-13B division, Monbulk Rangers Lions also lost only one game for the season but the competition was so tight that they came in third, behind the winners Ringwood City FC and second-placed Manningham United.
On Sunday 2 September the Lions held Ringwood to a 1-1 draw, the only team to do so in the season.
"You know the competition is tight when there's only five points covering the top three teams," coach Tony Briggs said.
"Our only loss for the season was to Manningham United 0-1 in the final two minutes of our game, and that's testament to the Lions' strength and determination."
In the Saturday VCFA competition, Monbulk's under-17 Salamanders clinched the championship by defeating Maroondah 4-1.
Monbulk's under-13 Tigers and under-12 Wizards both won cups in the C-division, while the under-10 Wasps took home the cup for B-division.