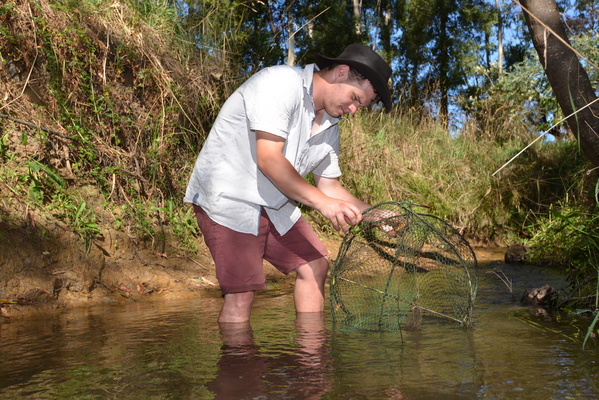 Recreational fishers with opera house nets can swap them for wildlife-friendly open-top lift nets free of charge at 45 tackle stores throughout Victoria.
Agriculture Minister Jaala Pulford said the initiative would start on 7 September and would help to raise awareness of the impending ban on opera house nets in all waters from 1 July next year.
The program makes it easy for thousands of keen yabby fishers to swap up to three opera house nets for three open-top nets.
Opera house nets are associated with drowning wildlife such as platypus, turtles and native water rats, which can be avoided entirely if open-top nets are used instead.
Unlike opera house nets, open-top nets feature a 20 centimetre by 20cm gap at their top, which enables air-breathing animals such as turtles to escape.
Victorian Fisheries Authority (VFA) research has shown open-top lift nets are very effective at catching yabbies.
The VFA is distributing 10,000 open-top lift nets for the yabby net swap program and is encouraging people to take up the opportunity to swap their old nets before stocks run out.
For more information including where to find participating tackle stories, visit vfa.vic.gov.au/yabbynetswap.