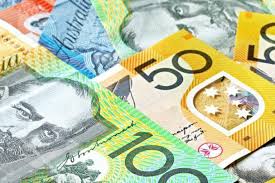 A Liberal Nationals State Government would contribute $35,000 to upgrading Sassafras RSL.
Liberal Monbulk candidate John Schurink said the upgrade would build on previous improvements, which had brought focus to the poor state of the remaining facilities.
"Local RSLs are the lifeblood of our communities," he said.
"The local community have given an enormous amount of time to achieve this outcome, and I am thrilled that they have been rewarded with this funding commitment.
"When I'm out in the community, I continually hear from locals that the Sassafras RSL needs these vital upgrades and now I can say a Liberal Nationals Government will deliver it."
He said the pergola area was run-down and needed replacement, and work on the toilets needed to be completed.
The proposal also includes a built-in barbecue area, which is a much sought-after facility for younger members and their families.
A Garden of Reflection would mark 100 years since the end of World War I.
Shadow Minister for Veterans, Danny O'Brien, said that over the past four years the Sassafras RSL had tried hard to make its clubrooms a more attractive meeting place for members and their families.
"The Dandenong Ranges RSL Sub-Branch has limited resources and revenue and this investment into a community asset will provide a great sense of respect and commemoration for our veterans," he said.
"John Schurink has been a passionate advocate for this project and a Liberal Nationals Government will continue to support proactive RSLs with investments that benefit them and the wider community."