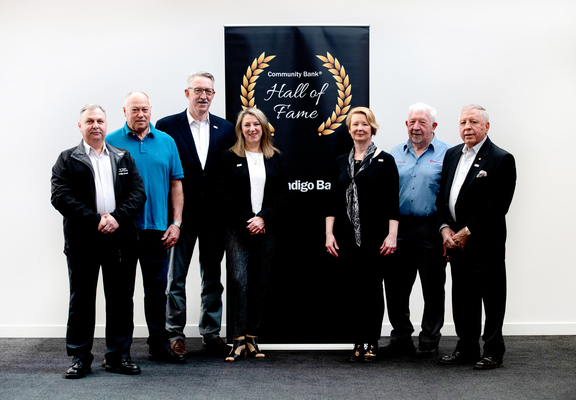 Dandenong Ranges Community Finance has been inducted into Bendigo Bank's Community Bank Hall of Fame.
The company operates the Belgrave, Cockatoo/Gembrook and Upwey community bank branches.
The winners were announced during the National Community Bank Conference in Bendigo on Wednesday 12 September.
Since opening its doors in 1998, Dandenong Ranges Community Finance has returned more than $4.4 million in sponsorships, grants and donations to more than 470 local groups.
Chairman John Waters said it had also returned more than $1.7 million to about 350 local shareholders.
He said the company had funded $250,000 for new community facilities in Upwey and Olinda, $100,000 in contributions to a community sports pavilion in Belgrave South, and $50,000 to a sporting club facility in Emerald.
"More recently, we've granted seed funding of $250,000 for a new community centre under construction in Emerald," Mr Waters said.
"Without the banking business of our customers, we could not have returned these profits to fund important major projects, like community centres for local people to enjoy, no matter who they bank with."
Dandenong Ranges Community Finance Limited also provided more than $110,000 to the Marysville Fire Refuge/Community Centre to support the community rebuild following the Black Saturday Bushfires in 2009, and the 2011 Queensland Flood Appeal.
"These events were devastating to local communities, and the outpouring of generosity and support of Australians far and wide at times like these helps make a little lighter what are very difficult situations," Mr Waters said.
"Our community bank company is here to build communities, helping them to grow and thrive through the power of banking, and we're pleased to do this in any way we can."
The Hall of Fame award came hot on the heels of the regional awards held at the start of the month, where Upwey Community Bank Branch won Branch of the Year.