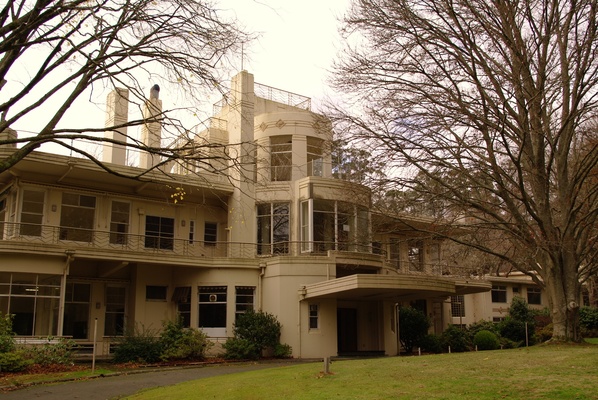 Owners of Burnham Beeches Shannon Bennett and Adam Garrison have responded to the planning permit handed down last week.
A planning permit was granted by Minister for Planning Richard Wynne, who reiterated under strict conditions that 'every beech tree' along the road is to be preserved.
Under the permit the current owners, including celebrity chef Shannon Bennett, can start converting it into a 55-room hotel, restaurant and retail complex.
In a statement from Mr Bennett and Mr Garrison they said they were excited "to get the green light for our plans to bring the historic Burnham Beeches back to life with an environmentally sensitive, premium hospitality development."
"Burnham Beeches has great cultural significance for the Dandenong Ranges and we have worked hard in our plans to protect its heritage value. Now, we look forward to delivering exciting new opportunities in tourism and hospitality to the Dandenong Ranges."
"We are especially delighted to see the final plan will have no impact on the beech trees on Sherbrooke Road."
"From day one we have fought hard to keep the trees and we have invested heavily to ensure they will stay."
"We will soon announce a joint venture with the one of the world's most regarded prestige boutique hotel companies, specialising in community, environment, sustainability and understated luxury."
The planning permit allows for the development of a 55 room hotel, function centre, shop, brewery and two food and drink premises.
Planning Minister Richard Wynne said that the project ticked all the boxes for the community.
"It's going to create local jobs and encourage tourism, making the region more attractive than ever," Mr Wynne said.
"Being on the Victorian Heritage Register means any development on the Burnham Beeches Estate will have to respect the character and the history that makes the site so special."