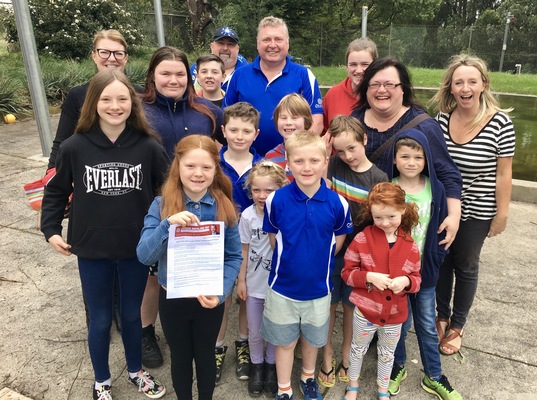 The Olinda Community Pool has secured extra funding through the Pick My Project program.
Member for Monbulk James Merlino announced on 3 October that the Olinda Community Pool Association will receive $174,050 to provide for a revitalised toddler pool, including new water features and a splash zone.
The upgraded toddler pool and splash zone will be accessible to all ages and all abilities and is the last part in the renewal of the pool.
The funding will upgrade the toddler pool, the shade sails, and build a splash zone for water play including jets and fountains.
Only last week Yarra Ranges Council awarded the Olinda Community Pool Association (OCPA) a contract to run the pool from this coming summer through to 2026.
Pick My Project organiser, James Edge said he was excited for the future of the pool following both of the announcements.
"We are really excited about the future," he said.
"We've received so much support from the community, council and state government."
He said the funds from the Pick My Project program would go towards revitalising and beautifying the toddler pool which has remained unchanged for decades
"What we want to deliver is a fun and engaging area that has some modern water play, fountains and some really lively surroundings," he said.
"A little bit of beautification but also to bring the toddler area up to a modern day standard."
obviously we are very pleased with the response that we got and want to thank everybody who voted for our project but what we think it highlights is just how important these small regional pools are in the eyes of the community."
The Olinda Pool is just one of 25 projects across the Eastern Metropolitan Region that received funding.
The project received 243 votes with many people commenting on pools importance within the local community.
Through the $30 million Pick My Project initiative, Victorian residents aged 16 and over were given the opportunity to submit an idea for a project or program that made their community a better place to live.
More than 95,000 Victorians cast votes, with successful projects receiving grants of between $20,000 and $200,000.
More than 230 projects across Melbourne and regional Victoria received funding through Pick My Project, with funding divided equally between Melbourne and regional Victoria based on the population of each of the six metropolitan and nine regional partnership areas.