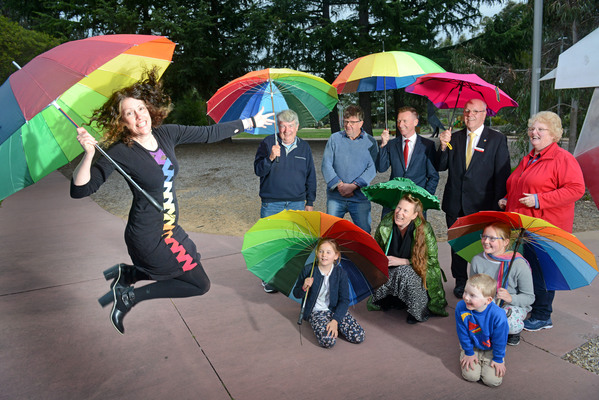 Vacant walls in Mooroolbark will soon be revitalised with colourful artworks, after the town received funding from the Pick My Project program.
The township secured $192,144 in funding and aims to reinvigorate the town with an array of art.
Mooroolbark Traders and Community Group Inc. attracted over 240 votes for the project.
Soon a mix of both commissioned pieces and works created in collaboration with the community will become part of the Mooroolbark streetscape.
The art will be accessible for visitors and residents to enjoy every day of the week, and Yolande Pickett- co-organiser said she was looking forward to brightening up the backstreets of Mooroolbark.
"To get funding for an entire project in one hit and know you can sit down and get stuck into the project without having to keep fundraising is massive," she said.
"We're absolutely thrilled."
A number of local artists will create works that take into account the concerns, needs and aspirations of the community.
Ms Pickett said the final project will include large-scale street art, trails of miniature artworks, playful gathering spaces and collaborative pavement art.
"The next part will be big on consultation with the community, as it's really important we don't have artists coming in and putting their stamp on it," she said.
"There are a few different streams we'll follow," she said.
"We'll have some large scale work but then also create a trail of small artwork which people can hunt to find."
"There are a lot of ideas there and we hope to build an amazing collection all throughout the town."
"Mooroolbark is a fairly special community, it just needs the look and needs to be revitalised a little bit."