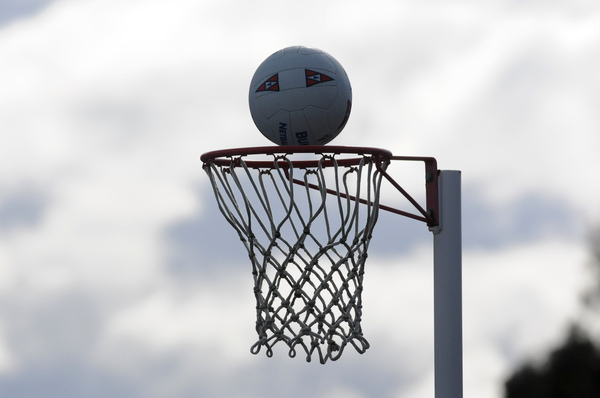 A Liberal Nationals Government would provide $1 million to cover up to six netball courts at Pinks Reserve Regional Netball Facility
The Lillydale and Yarra Valley Netball Association has already raised $1 million for the Kilsyth project, and received $200,000 through the Pick My Project funding program.
The covers would provide all-weather netball so players can avoid heat stroke in summer and can still play when it's raining or hailing.
Last week, the Mail reported that a re-elected Labor State Government would deliver $10.5 million towards redeveloping Pinks Reserve.
The upgrade would cover up to six outdoor netball courts, and improve the badminton, table tennis and softball facilities.
It would also expand the Gary Tait Pavilion, resurface the Roy Baldwin Oval and add a competition grade court alongside other improvements within the Kilsyth Sports Centre.
Other works across the precinct would include new lighting, fencing, paths and seating.
The commitment built on existing investments in Pinks Reserve including nearly $50,000 for new cricket nets and $50,000 to begin the sites master plan.
Liberal Candidate for Evelyn, Bridget Vallence, said Pinks Reserve was the heart of the netball community in the outer east and the Yarra Valley.
She said it had experienced significant growth in junior and senior female participation.
Ms Vallence announced the funding pledge on Saturday 20 October, ahead of the 24 November State Election with Monbulk candidate John Schurink and Croydon MP David Hodgett.
"I am a strong supporter and advocate of our local sports clubs and the many benefits they provide our community," Mr Hodgett said.
"This funding is a huge win for local netball players with an all-weather venue that will attract and expand the competition across Victoria."
The association is the largest in the Outer East, with more than 2500 registered members and 250 teams from 23 suburban and country clubs.
Members come from across the Yarra Ranges including Chirnside Park, Mooroolbark, Lilydale, Kilsyth, Montrose, Mount Evelyn, Seville, Wandin, Woori Yallock, Launching Place, Warburton, Coldstream, Healesville, Yarra Glen, Dixons Creek, Toolangi, Wonga Park, Croydon Hills, Croydon, Warranwood, Ringwood, Heathmont, Bayswater, Boronia, and The Basin.
All competition games are played at Pinks Reserve in Kilsyth.