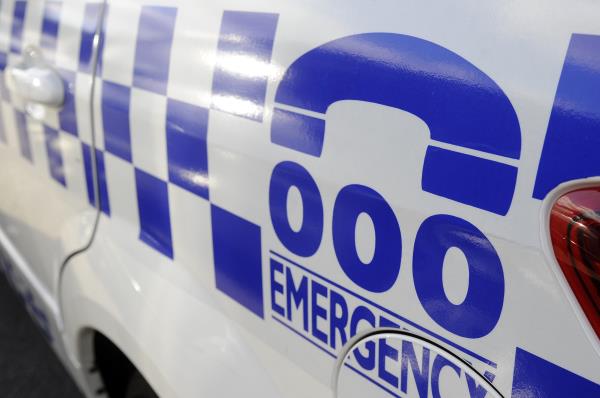 Graffiti in Belgrave
Between 12 and 14 October an office in Belgrave was graffitied.
Police are seeking information and any witnesses who may have seen suspicious activity outside of James Merino's office in Belgrave prior to 12 October.
Anyone with information is urged to contact Belgrave Police on 9754 6677
CCTV cameras catch theft
A 27-year-old Male from Belgrave was apprehended after a theft of alcohol on 13 October at Belgrave Woolworths.
Police used new CCTV cameras installed in Belgrave to apprehend the man who was released on summons.
Appeal for witnesses
At approximately 2pm on Sunday 7 October a motorcycle rider was travelling on Healesville Koo Wee Rup Road, near Cockatoo.
As the rider came around a bend a truck veered onto the wrong side of the road causing the motorcycle rider to take evasive action.
The rider has come off his bike and been seriously injured, breaking his leg.
Police are appealing for anyone with any information about the incident or anyone who may have dash cam footage of the incident to contact Constable Condron at Narre Warren Police Station on 9705 3111
Tyre-d of excuses
Yarra Ranges Highway patrol are reminding drivers to check the condition of their vehicle
On Saturday 20 October a 29-year-old male driver was detected speeding at 98 km/h in an 80 km/h zone on Swansea Rd, Lilydale.
The man's vehicle was inspected and found to have severely worn tyres in addition to other issues.
The vehicle was grounded immediately and the driver issued with a defect notice.
The man also received a $322 penalty notice for speeding and incurred four demerit points.
A further $403 penalty notice was issued in relation to the defective tyres.
The worn tyres on the vehicle will have to be replaced before it can be driven and, once the defective items are attended to, presented to VicRoads to clear the notice.
Highway Patrol said that tyres in such poor condition present a serious risk to both the driver and other road users, especially considering that the driver was travelling almost 20 km/h over the speed limit.
Mooroolbark assault
Police are investigating the circumstances surrounding an assault in Mooroolbark on 14 October. .
Police believe a 26-year-old Mulgrave man stepped out of his car on Sheridan Avenue and was knocked unconscious by a group of males about 10.30pm on 14 October.
A friend, who was with the victim at the time rendered assistance.
The victim had earlier been at a festival in St Kilda with friends.
He and another male friend gave two girls who were also at the festival a lift back to their Mooroolbark address.
As they arrived at the address, the victim stepped out of the car and was attacked by 4-5 unknown males.
It is believed the males may have been in a silver Toyota Hilux ute.
The victim's friend drove him home before he was taken to hospital by his housemate.
He sustained a broken nose and cheekbone which will require surgery.
Police have spoken to a number of witnesses but anyone with information is urged to contact Crime Stoppers on 1800 333 000 or submit a confidential crime report at www.crimestoppersvic.com.au.