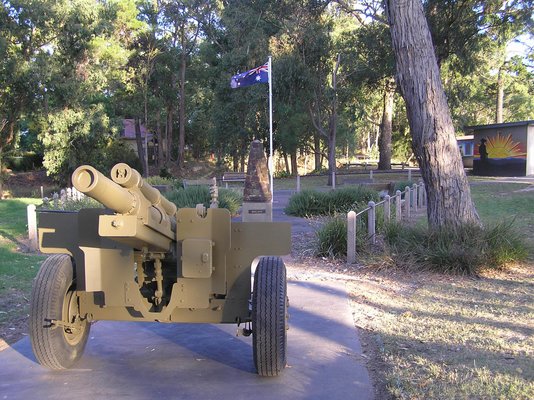 Friends, folks, fellow human beings, assumptions are the mother of all problems.
Last week, confusion regarding the gardening at the Mount Evelyn Memorial gardens caused a stir among residents.
In a post on Facebook the Mount Evelyn RSL wrongly accused Yarra Ranges Council of abandoning their duties to maintain the area. The RSL made the allegations after allegedly being told by Councillor Tim Heenan that gardening in the area was no longer occurring.
Only a day later Yarra Ranges Council responded to clear the air.
"Five weeks ago, without any consultation with the RSL, the community or the local Councillor Tim Heenan, the Yarra Ranges Shire office decided there would no longer be a gardener rostered to look after the Mt Evelyn War Memorial Gardens," the Mount Evelyn RSL post read.
"For nearly two decades a gardener from the Yarra Ranges Gardening Team has been allocated to look after these beautiful gardens, the centre of which is the Mt Evelyn War Memorial."
"These gardeners have done a wonderful job in creating, maintaining and improving these gardens…Mt Evelyn residents pay rates to the Shire and we deserve to have our community garden looked after as much as any other community."
Yarra Ranges Council immediately responded to the request and Mayor Tony Stevenson assured residents that there was, and still is a gardener employed to maintain the gardens.
"Like you I was surprised and upset to hear talk about the withdrawal of maintenance of the Mount Evelyn Memorial Gardens…that didn't seem right to me," he said.
"As soon as I heard about the issue I reached out to senior staff at Council."
"I was informed that there has been no change to maintenance level at Mount Evelyn War Memorial Gardens nor are any planned. Council remains 100% committed to maintaining the gardens as they have done over the past 20 years."
So, why the confusion then? According to Cr Stevenson five weeks ago the regular gardener had a serious health issue and couldn't complete his duties.
In order to keep up the maintenance Council brought in contract staff to fill the short-term gap.
"I can only speculate that someone thought that meant Council was reducing or stopping garden maintenance…and so a rumour begins," Cr Stevenson said.
There you have it folks and that is why we should not make assumptions before we know all the facts.