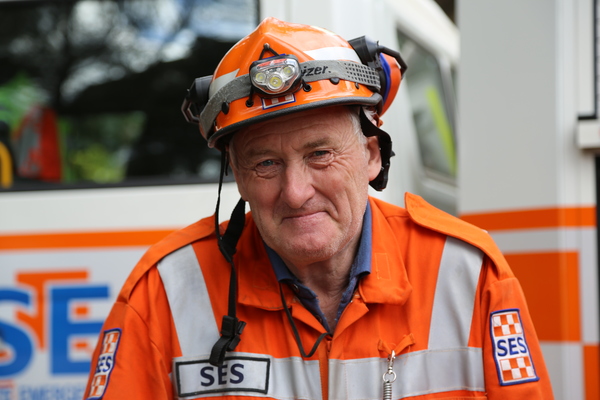 The busiest SES unit in the state is in need of new volunteers and are looking for people with time on their hands.
There are currently around 30 active members mainly available after work, but the unit is hoping to recruit people available during business hours, nights and weekends.
The team responds to calls for help from Upper Ferntree Gully, to Gembrook for flood and storm damage, search and rescue and to help other emergency services 24 hours a day, seven days a week.
Last year the unit was called to 905 emergencies with some members attending in excess of 400.
For three years in a row, the unit has remained one of the top performing SES units in Victoria and has won a plethora of awards for their high number in incident call-outs.
Recent member Rob Fazzino said the unit was extremely inclusive and values people from all types of backgrounds
"The SES has given me a lot more than I've given the SES," he said.
"You learn so many new skills that I don't do at work for example; tying knots, general rescue skills, media liaison course and I'm about to do a chainsaw course."
"It's just this plethora of courses that are at your fingertips and that probably make you a better person."
Volunteers will be trained in first aid, communications, chainsaw, generators, 4WD driving, navigation and roof top safety.
Emerald SES Controller, Ben Owen said all the training is provided and if that wasn't enough noted that Emerald SES will soon have a new state-of-the-art site to work from.
"We're getting closer and closer to achieving a state-of-the-art building and engaging engineers, so in the not too distant future we'll have new accommodation and training rooms so it's a great time to come and join," Mr Owen said.
"I'm in my 15th year and it's the camaraderie with the people and being able to help people that has kept me here.
"When you go and help someone by moving a tree that's across their driveway they're so thankful…that's what I love about it."