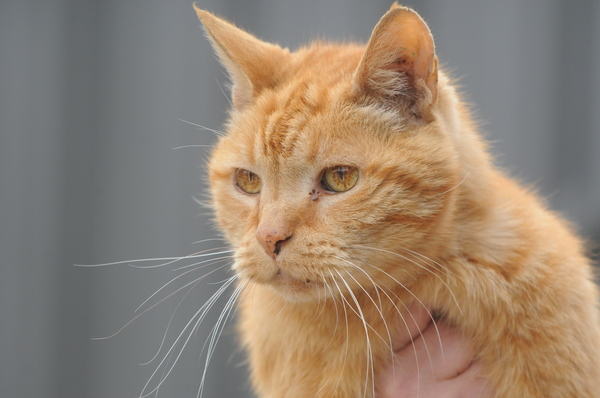 Animal Aid is a place of refuge for the lost, unwanted and abandoned animals in our community.
We work diligently to reunite lost pets and give a first-rate second chance to homeless animals.
When an animal comes through our doors, we do our best to learn as much as we can about them.
The very first thing we will do is scan them for a microchip – if they are 'chipped' and the owner's details are up to date we are able to quickly and easily contact the owner.
When much-loved pets arrive at Animal Aid, we can tell they have been well cared for and know their family will be desperate to have them home – yet they aren't microchipped and the shelter team has no way to contact their family.
With one simple procedure pet owners can ensure that if their pet is lost, they will be notified quickly and their furry friend will be back in their arms in no time.
In 2018, Animal Aid received 2528 dogs and 2689 cats into our care.
Of those, 83 per cent of dogs were reclaimed by owners, most within 48 hours.
Sadly, only 18 per cent of cats found their way home.
This is primarily due to the number of cats in our community lacking microchips.
When your cat is microchipped and your details are up to date, you can be sure if they go missing you will be in the best position to have them home safely.
Having your cat microchipped is a legal requirement and, moreover, it truly is the best thing to do for your peace of mind and your cat's safety.
Animal Aid is actively addressing the number of unidentified cats in our community by offering free microchipping for up to two cats or kittens to residents of the Yarra Ranges, Maroondah, Knox, Whitehorse, Murrindindi councils.
Our experienced veterinary team will deliver this quick and painless microchipping process within minutes, and you will have comfort knowing if the worst were to happen, your cat would soon be back at home.
If your cat is not yet microchipped, please take up this free offer.
Bookings are essential. Please call our clinic on 9739 0500 to book or to inquire further.