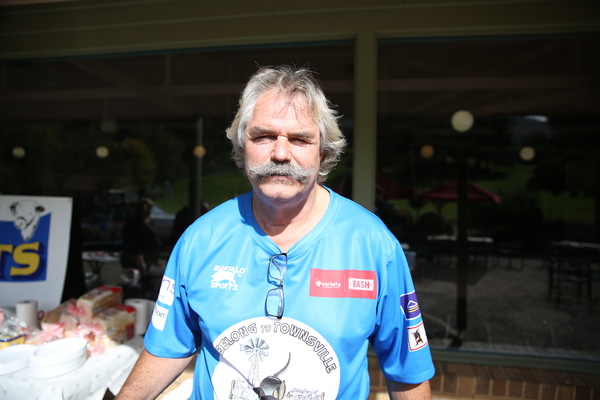 What is something people don't know about you?
"Well, when I first went down to play football at Richmond, back as a 16-year-old, I got told to go away because I was too small. I was lucky though because I was a late grower, and grew about 8 inches in nine months as a 16-year-old kid.
What is your most memorable moment in football?
Playing in premierships is always pretty special. I was lucky enough to play in the 1974 and 1980 premierships on the winning side for Richmond. Being able to be involved in those and winning those grand finals, they're great memories.
Do you have a stand-out game?
In the 1980 premiership I kicked six goals in the grand final which was pretty special. Then, in my last game playing Carlton at the MCG I kicked eight goals in my last game and retired. So that was a really great way to retire and will always be a highlight of my careers.
What would your final meal be?
Probably some crays. Yeah, a nice feed of crayfish would be nice.
What is youf favourite TV show?
I like watching the big bang theory and a lot of the shows on the discovery channel.
Do you enjoy other sports, apart from football?
I enjoy all sports and always have, I grew up playing cricket and football and from a really young age I've always been involved.
What keep your passion for footy alive.
It's always been in my life. I played and coached for over 20 years and then my boys came through playing it and it went on another 17 years so there's a good 40 years odd involvement and I love the sport, the people and I still go to matches today.
How have you found today's Warburton Golf day?
It's been a great day today, I didn't play cause I'm not much of a golfer but I've met a lot of new people today, and in the end we are all working for one thing – to raise a bit of money for a great cause, the variety bash