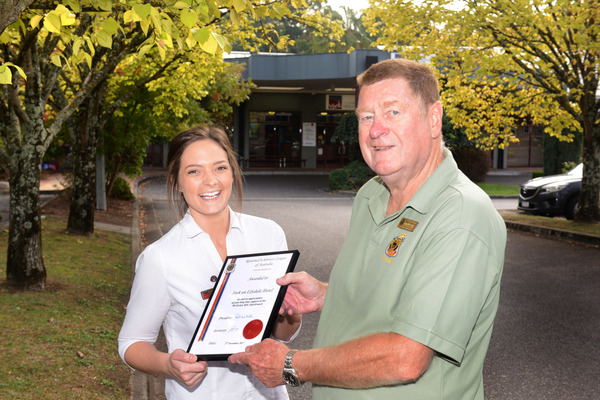 For 21 years the Mount Evelyn RSL Sub-Branch and the York on Lilydale Hotel have been in a community partnership to provide the traditional game of two-up locally every Anzac Day.
Money raised at the event goes to the RSL's welfare fund to support returned and services people and their dependants in need.
The two-up event has always included a sausage sizzle and raffle as well as the traditional gambling game.
A designated spinner throws two coins into the air.
Players bet on whether the coins will fall with both heads up, both tails up, or with one coin a head and one a tail.
The RSL also holds an Anzac Day ceremony during the day.
The event has raised thousands of dollars for the RSL's welfare funds and programs over the past two decades.
As a result, the sub-branch applied to RSL Victoria to present the York on Lilydale with an RSL Victoria award for its support and the funds the venue has raised for veteran welfare.