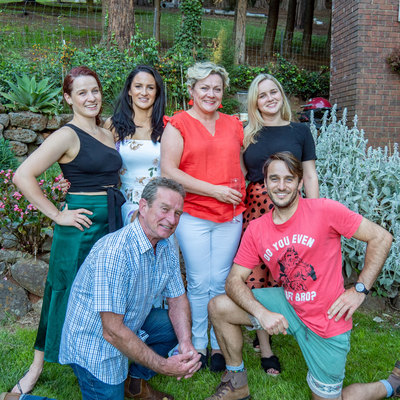 Kalorama resident Jackson Sinclair is one of thousands of people with type 1 diabetes left disappointed after the Federal Government failed to meet its commitment to fund "revolutionary" Flash Glucose Monitoring technology from 1 March.
Speaking to the Mail, Mr Sinclair said he was one of more than 200,000 people ignored by the Federal Government in a petition to subsidise Flash Glucose Monitoring for people with insulin-dependent diabetes.
In Mr Sinclair's federal electorate of Casey, there are more than 789 people living with type 1 diabetes – well above the national average.
The condition affects over 120,000 people in Australia and Flash Glucose Monitoring replaces intrusive, disruptive and painful, routine finger prick tests with a quick one-second scan of a sensor on a person's arm that displays the current glucose reading.
Mr Sinclair said it costs approximately $2,400 a year out of his pocket to use Flash Glucose Monitoring and said that although he would not have benefited from the subsidy- as he did not fit the restrictive criteria, he told the Mail he was disappointed that no one had access to the life-changing technology.
"I am devastated that Flash Glucose Monitoring is not subsidised. I have family and friends with type 1 diabetes who were really hoping to be able to use the device," he said.
"That pool of people who were expecting subsidy must be shattered."
Without proper management, people with diabetes run the risk of long-term complications and premature death that can result from prolonged periods of high glucose levels.
Mr Sinclair said that since using the technology it has been easier to monitor his glucose levels.
"When you see the trends on the reader, you become more proactive in your type 1 diabetes management," he said.
"I like using Flash Glucose Monitoring because it allows me to stay active. I can also check my blood glucose levels on the go, which is not easy with finger pricking as you need a flat surface.
"In May 2016, Australia became the first country outside Europe to introduce Flash Glucose Monitoring systems for personal use.
During this three-year window, the Australian Government has not approved the proposal for subsidisation, making Australia one of the slowest countries to decide on subsidy, even when the technology is available.
Mr Sinclair called on his local member of parliament, Tony Smith MP, to support people with diabetes and have Flash Glucose Monitoring subsidised.