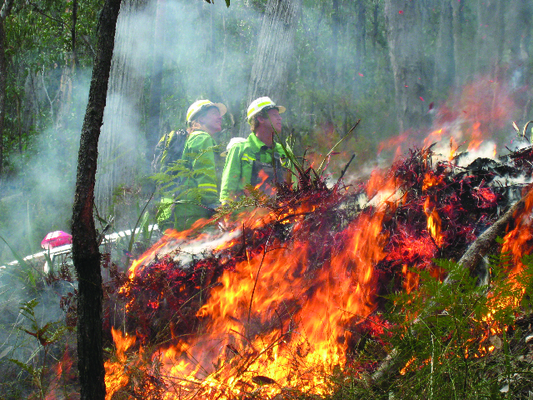 There are several planned burns scheduled in the Yarra Ranges on Friday 17, Saturday 18 and Sunday 19 May.
Weather permitting, Forest Fire Management Victoria (FFMVic) crews will carry out up to 10 planned burns across greater Melbourne.
FFMVic metro district manager Kylie Hyland said that with Melbourne experiencing one of the driest autumns on record, there have been very limited opportunities for planned burning.
"Thanks to the recent heavy rainfall and mild weather this week, conditions have become favourable for a number of burns this weekend," she said.
"It might seem unusual that we're burning at this time of year, coming into winter, but we need to take the opportunity whenever it arises to make communities safer."
On Friday 17 May, FFMVic planned a 6.9 hectare burn at Badger Creek on Kooweerup Track, a 1.5 hectare burn at Badger Creek on Picaninny Creek and a 14.1 hectare burn at Powelltown on Boundary Track.
On Saturday there's a 21.9 hectare burn planned for Powelltown on Bunyip Road.
On Sunday there's a 10 hectare burn planned for Mount Dandenong on Kyeema Track and a 37.9 hectare burn for Powelltown on Portas Road.
Traffic management will be in place on local roads, and crews will remain on site and patrol following completion of the burns.
A number of tracks will be closed on Mount Dandenong before and after Saturday's burn, including Kyeema Track between Bourke's Lookout and Observatory Track, Observatory Track and The Scar Track.
For the latest information visit www.ffm.vic.gov.au/plannedburn, download the Vic Emergency app or call the VicEmergency hotline on 1800 226 226.