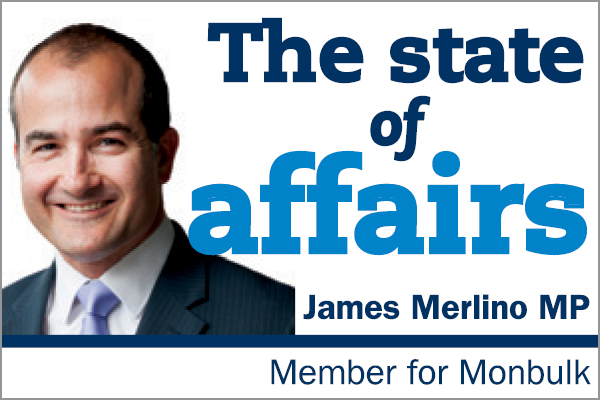 I was delighted to recently open the beautiful new nature-based regional playground at the former Olinda Golf Course, signalling the completion of the first stage of the transformation of this unique public space.
The Olinda Playspace is the largest regional play space in the Dandenong and Yarra Ranges area.
It includes an all-abilities play scape, new barbecues, picnic facilities, shelters, seating, a new toilet block and pathways around the former golf course as part of a dog off-lead area.
Local artists Emma, Shlomit, Jessie and Jeanette as well as Anna, the landscape architect, have contributed to the play space's design, providing a unique link with the nature and community that surrounds it.
Local school kids from the Sassafras and Olinda primary schools contributed a stunning mosaic artwork, helping to bring the play space to life.
The play space – along with forthcoming elements of the precinct plan including a sports oval, netball courts and cricket facilities – is the result of strong community support received for such facilities during multiple rounds of consultation.
As a part of this stage of the precinct plan, the dog off-lead area has been formalised and includes a new shelter area.
It has been fantastic to see so many families enjoying the play space – kids were even having snowball fights recently!
Now that spring has arrived, I'm sure there will be many more families visiting to enjoy the new barbecue and picnic areas.
Future stages of the precinct plan will include a new junior sports and training oval, new netball courts and cricket facilities to reduce the strain on existing services.
We're also starting the planning work for the re-creation of the Chelsea Flower Show award-winning Australian Garden exhibit within the Dandenong Ranges Botanic Garden.
This historic garden was the first Australian display to win best in show and we're re-creating this in Olinda.
The implementation of the overall precinct plan will provide a range of new and improved facilities, experiences and recreational opportunities to create a multipurpose local outdoor hub, while retaining the environmental values of the precinct.