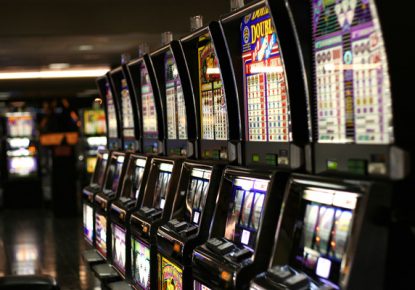 Monbulk Bowling Club will add 10 pokies to its gaming room.
The Victorian Commission for Gambling and Liquor Regulation (VCGLR) approved the club's application to increase its electronic gaming machine (EGM) stable from 30 to 40 on 21 August.
The commission said the machines would likely have a "marginal positive social impact" and "a nil to marginal positive economic impact".
"The commission has determined that on the evidence before it, the 'no net detriment' test has been satisfied," the VCGLR report said.
The 10 new pokies would increase the EGM density in the Yarra Ranges by 2 per cent and the average gaming expenditure per adult by 1.1 per cent, or $2.64.
The Moores Road venue was established in 1965 and added EGMs in 1996.
It has about 470 members and welcomes about 4000 patrons per week to its bowling greens, bar, bistro, entertainment area, club members area and gaming room.
Monbulk Bowling Club (MBC) general manager Denise Rutzou said in May that adding the extra machines would help to fund a $1.7 million renovation, and would give players more choice.
"We aim to be competitive with the venues off the mountain," she said.
"With 10 more machines it will allow the club to enhance its facilities and contribute further to its community benefits."