There are two truths in this world, people.
One; that learning about different cultures and experiencing new things makes us better humans, and two; we as humans need to be fed and watered.
You can do both of these things at the Yarra Valley Oktoberfest on 26 October.
I mean, can you even stay conscious thinking about salty pretzels, chicken schnitzel, bratwurst, mashed potatoes and steins full of German beer? That's a big oooft people.
Depsite being 16,000 kilometres from Munich, the Yarra Valley Oktoberfest brings all this and more to the Yarra Ranges.
Festival Director Mel Jansen said that the festival – now in its third year – continues to grow and has a strong following in the community.
"This year the event gained a lot of momentum and we've really upped the ante on everything."
"We're starting the day off with a seven-piece oompah band which will get toes tapping, and of course there will be a DJ to kick things up a notch later."
With a massive beer hall and garden, food trucks, German entertainment, DJ's and of course beer, the festival is a must for locals wanting to wet their whistle.
As in previous years, prizes will be awarded for best dressed, and there will be preztel eating and stein-holding competitions too.
The true champion of any Oktoberfest is the beer though and there will be several authentic German beers available on tap. So, sit down and buckle up your lederhosen, because you're in for a malty treat.
"By way of beers, we have gone a great variety of six German beers and two local beers from the new Hop Hen and Hargreaves."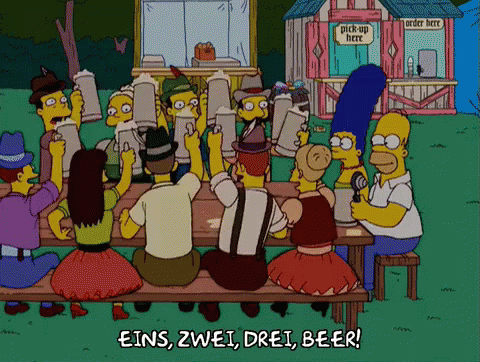 The only thing better then sinking a couple of German Buzz light beers is saving the planet, which you can do at the same time! The booking fees from the event are donated to provide meals for disadvantaged Australian school kids, and the event is one of few that incorporates a stein washing system to significantly reduce single use plastics.
"We've got all the German inspired cuisine, all the bratwurst, sour kraut and pretzels, and goulash and German beers."
"It's always a bit of fun and people can get all dressed up and embrace it."
There you have it people, don your lederhosen and dirndl and go sink some brewskis in true German style.
Yarra Valley Oktoberfest is held at 27-29 Market Street, Lilydale but ticket go up in price after 19 October so get in quick. To book go to https://www.melbournepresents.com/tickets