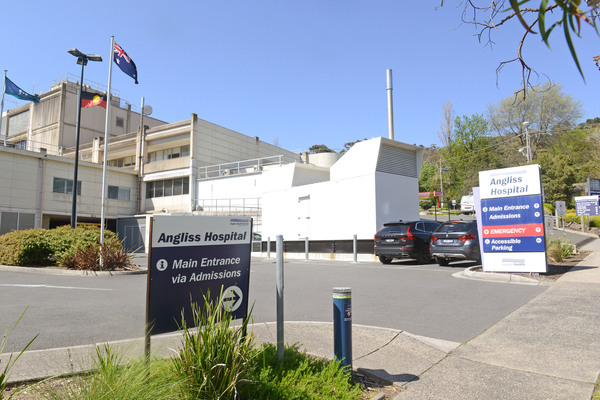 Nurses at Angliss Hospital say staff parking issues have created an unsafe situation where they are forced to walk for kilometres through dark streets to their cars or alternatively move their cars every two hours.
Staff car spaces are so scarce at the hospital that the staff car park waiting list is hundreds of names long, with nurses having to wait for more than 2 years for a spot to become available.
An Angliss Hospital nurse, who asked not to be named, said staff had to walk up to 15 minutes from the hospital to find parking in residential streets without time restrictions.
Those who did park close to the hospital were forced to move their car every two hours or face Council-parking fines.
"It's all two hour parking around the hospital and there is maxi foods, but that's around a 10 minute walk to the hospital and that's the closest street that has free parking."
"We do have staff parking are but there is a 2 and a half year wait list."
"Most of the young and new staff are having to constantly run out and move their cars every two or three hours.
"It's a real pain because sometimes you are actually so busy that you either forget or are thinking about it, but can't leave. Sometimes I literally cannot leave and it's really frustrating knowing that there's probably an inspector putting a ticket on your car, and there's nothing you can do about it."
She said the hospital was not prioritising the safety of their shift workers, particularly after an incident where a graduate nurse was attacked.
"Just the other day a graduate nurse got attacked leaving," she told the Mail.
"She had to walk down to the oval, near the hospital. Since then they've said that after 6 pm everyone needs to bring their car closer or we leave together … we shouldn't really have to worry about this."
According to the nurse, she and others were frustrated at preferential treatment given to doctors over nurses.
Since working at The Angliss she has accrued hundreds of dollars in parking fines.
A post on the Hills and Dandenongs regarding the parking situation also drew the ire of nurses who had worked there previously.
"I understand this situation and nursed there myself. It's not like the outer suburban streets are in high demand. There used to be all day parking on old Belgrave road but not anymore. I went to HR to see if the hospital could advocate on staffs' behalf to no avail. How devaluing." One posted commented.
Paul Leyden, Program Director Surgery/ICU, Site Director Angliss Hospital/Healesville Hospital and Yarra Valley Health and Yarra Ranges Health, Eastern Health acknowledged staff and visitor parking at the hospital is an issue, and said it was looking at ways to improve the situation.
"Eastern Health can confirm there was an incident involving one of our staff being approach after their shift by a member of the public on 20 September 2019. We are not able to comment further on the specifics of the incident at this time."
"In regards to staff safety, Eastern Health is committed to providing all staff with a safe workplace, and continue to work on initiatives to further improve the standard of safety across all sites including Angliss Hospital."
"We are aware of parking limitations on-site and have taken active steps to provide safe passage for all staff."
"Eastern Health encourages staff working after hours to use on-site parking and we also provide additional security services for on- and off-site parking."