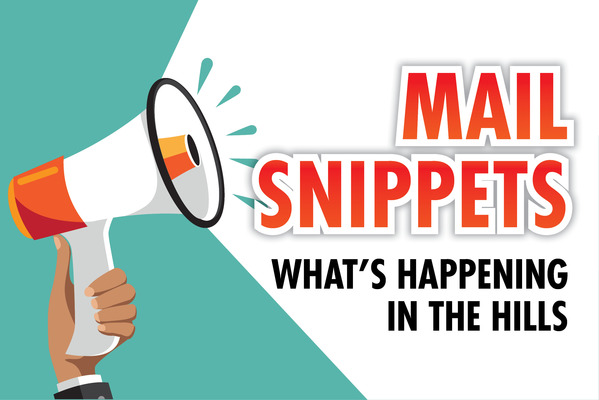 Ready2Go
A free Ready2Go community barbecue will take place at St Luke's Church car park in Emerald on 9 November from 4-6pm. The free community event offers a great opportunity to socialise and see how the Ready2Go program can prepare your loved ones in extreme events such as a fire or storm, and even intense prolonged days of hot weather.
Belgrave Fire Brigade Open Day
On November 10 from 10am to 2pm, Belgrave Fire Brigade will open its doors to the public.
On the day, there will be a range of activities including a jumping castle, sausage sizzle and fairy floss, and a range of useful exhibits and information. Volunteer firefighters will be on hand to answer all questions regarding fire safety and the coming fire season. Belgrave Fire Brigade is located at 4 Bayview Road Belgrave.
DRMC turns 40
The Dandenong Range Music Council is celebrating 40 years of community music. As part of the 40th anniversary, a history book of the group is being published and DRMC are asking for anyone who has been involved in the group to email a quote, paragraph or photos from their time at DRMC and include memories or highlights. Emails can be sent to drmc@drmc.org.au or for further information call 9754 6566.
Upwey Gardening Group U3A
David Moncrieff will present a power-point talk on the art of keeping bees, hives and honey. The talk will take place at Upwey Senior's Community Centre, 6 Mahoney Street, Upwey on Wednesday 13 November at 7.30pm. Supper will provided. For any enquiries, contact Barb on 9754 3877.
Open Gardens
The Nook and Tavisbrook Garden will be opening their gardens to the public on Saturday and Sunday, November 16 and 17, 2019 from 10am until 4.30pm. There is a $10 entry fee to both gardens, and all proceeds to Monbulk CFA.
Friends of George Tindale Memorial Garden
Head to the Friends of George Tindale Memorial Garden for new monthly plant sales. Held the second Saturday each month from 10am to 12pm. The Friends of Tindale Gardens sales will focus on seasonal plants, propagated from their collection and donated from the Friends' gardens.