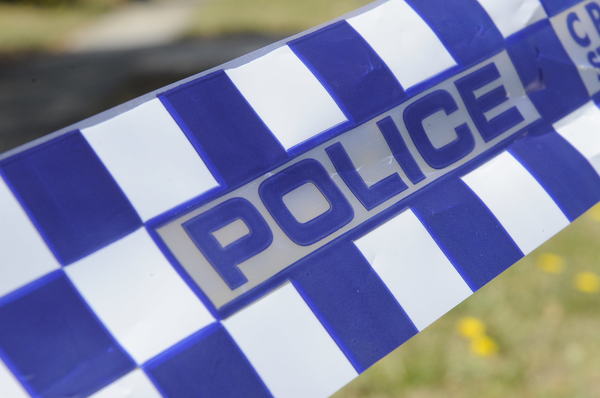 Sleepers taken
Last month a couple unknown offenders attended a location in Clematis and stole multiple wooden sleepers.
Police believe the males pictured below can assist with their enquiries. If you recognise these men please contact Crime Stoppers on 1800 333 000.
CFA Water bomb
The CFA took to the skies for an Aviation Day in Lilydale, showcasing a number of CFA aircraft-related procedures.
During the event water bombing aircraft was loaded, set up and took off to perform a real water drop, as well as an assessment of Air Observers and Air Attack Supervisors.
The aircraft was loaded around 9.30am before aircraft operations took place at a Lilydale property around 12pm, giving onlookers an insight into all aspects of CFA aviation.
The planned aircraft activity was only a drill and not related to a real fire incident.
A good deed
An honest member of the public has handed in an amount of cash to the Lilydale Police Station on 5 August in hopes that it would find its way back to the owner.
If you think this money could be yours or have information that could assist, please contact Lilydale Police on 9739 2300.
Missing
Police are appealing for public assistance to help locate missing teenager Azalia Abraham-Hanton.
The 13-year-old was last seen in Mooroolbark about 1.30am.
She is described as 160cm tall with a slim build, black curly hair and a nose ring.
It is unknown what she was wearing but will have white sneakers on and is known to frequent the Chirnside, Boronia, Lilydale, Mooroolbark, Croydon and Ringwood areas.
Police and family have concerns for her welfare due to her age.
Anyone who sees Azalia is urged to contact Mooroolbark Police Station on 9725 9999.
Between Midday and 3pm on 27 November a number offenders gained access to the Upwey Tecoma Tennis club clubrooms.
It's understood the offenders have caused a large amount of damage to the clubrooms and smashed a window to gain access.
Anyone with information or who may have seen suspicious activity on Wednesday 27 November is urged to contact Belgrave Police on 9754 6677.