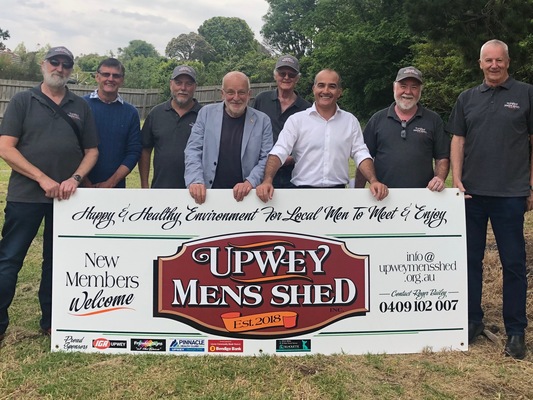 More men in Upwey will be building new friendships, skills and community connections, thanks to a Victorian Government grant for a new men's shed.
Member for Monbulk, James Merlino announced on Friday 29 November that the Upwey Men's Shed would receive $80,000 towards their much needed new shed.
"Congratulations to the members of the Upwey Men's Shed who can now start their work to construct a new purpose-built base," Mr Merlino said.
"Men's sheds are vitally important spaces for men in our area to socialise, have a coffee, learn new skills and give back to the community. I am delighted this funding will help more people and look forward to hearing about the results of this project."
Across Victoria, new men's sheds will be constructed in eight communities, while another 15 sheds will be refurbished across Victoria, thanks to $879,000 in grants from the Victorian Government.
Men's sheds are safe and productive spaces for men to work on common projects, and actively participate in their local community.
They also help improve the health and wellbeing of participants by promoting social inclusion. There are more than 1,000 sheds across the country, with over 360 in Victoria.