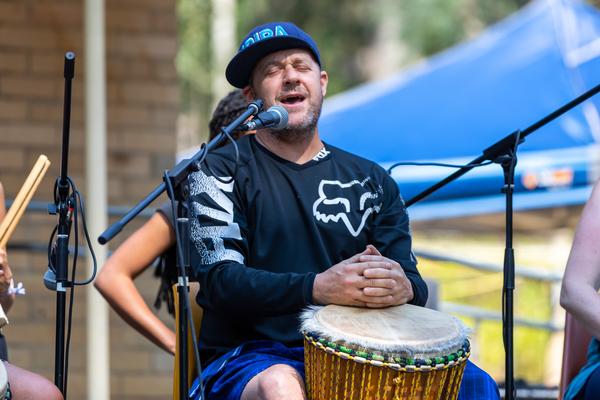 For anyone that has an old instrument lying around or gathering dust in their cupboard, now is the time to pull it out.
Organisers of this year's So Long Summer fundraiser in Gembrook are urging people to donate instruments that will be auctioned off during the event on 15 March.
So Long Summer co-organiser and president Samantha Willis said donating instruments will help encourage more children to get involved in music.
"We are asking people to donate any instrument that perhaps aren't being loved at home anymore," she said.
"Our aim is to bring instruments into children's hands."
The So Long Summer event sees bands of the bush come together to celebrate the end of summer.
Proceeds will go towards the Gembrook Preschool, Gembrook Primary School and Gembrook CFA.
Ms Willis said this year's event will focus on instruments and the mental health benefits that playing music brings.
But she said it's not just for children, with elderly and other age groups encouraged to get involved as well.
"I see it as this fantastic opportunity to bring the entire community of all different age groups together," she said.
"Having different bands there, I'm hoping people see the different range of instruments on stage.
"We've been really careful to bring not only a variety of music for all ages but also a variety of bands."
Music teachers and tutors have also been invited along to help teach the public about instruments.
There will be numerous local bands, including an Indigenous band.
Ms Willis said the idea of the event is for visitors to be inspired by seeing a range of instruments on-stage and then having a go themselves.
There will also be plenty to do for the entire family, with machinery, food trucks, stalls and more among the list of features.
So Long Summer organisers are currently accepting brand new or pre-owned instruments for donation.
For more information, contact sam.solongsummer@gmail.com.