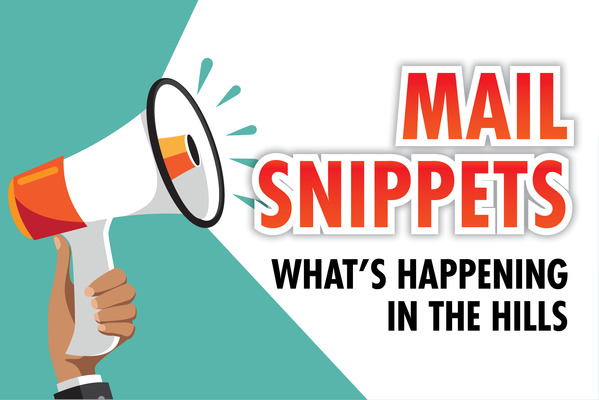 Sherbrooke Art Gallery
Julie Dynan's first solo exhbition, Within the Labyrinth, is on display at the Sherbrooke Art Gallery.
Within The Labyrinth is a showcase of a dormant passion that has immersed from within. The artist will take viewers on a complex journey that challenges perfectionism and abstract realism.
For more information visit www.sherbrookegallery.com.
Friends of Emerald Lake
Last year, Friends of Emerald Lake Park received a $20,000 Communities Environment Program grant from the Federal Government.
This program will employ contractors to undertake the removal of large Sycamore Maple (Acer pseudoplatanus) within the western forest and waterway.
Sycamore Maple, grow very quickly from seed to a large tree, of 20-30 metres. The large trees shade out native plants, produce 10,000 seeds a year and drop a large amount of leaf litter in autumn that smothers
indigenous vegetation. Small seedlings soon become a forest in the moist ground.
To complement the tree removal works, FELP will hold a Sycamore Maple Blitz at Emerald Lake Park throughout March to remove small seedlings.
The community is invited to attend and help remove the seedlings.
Working Bees will be held on 7 March, 15 March and 19 March between 9-11am.
Morning tea will be provided but attendees will need to use their own gloves.
Park in Lakeside car park and follow the signs. Further enquires 5968 4603
Country music show
The Upwey Country Music Club will present its regular Walk Up – Open Mic concert on 1 March at the Guides Hall in Underwood Road, Ferntree Gully.
Artists perform songs in the country, bluegrass and folk genres. New singers, musicians, and bands are welcome.
The event will run from 12.15pm-5 pm. Entrance fee $7 ($5 for members). The club runs regular concerts on the first Sunday of each month.
Enquiries: Graham 03 5964 8298
Life Activities Club Knox
On the first Wednesday of every month members of LACK meet for Armchair Travel where they sit and watch a video of various trips, countries, tours and more.
The gathering allows those that attend to see the world in the comfort of an armchair and is a friendly way to spend the afternoon.
Life Activities Club Knox is a member of the Life Activities Clubs Victoria.
For a copy of the groups current newsletter and more information, contact 9727 2726
Reach out
Is there a free or low-cost community event you'd like to share with our readers? Send an email to editor@mailnewsgroup.com.au by 5pm on Wednesdays for inclusion in the following week's edition.