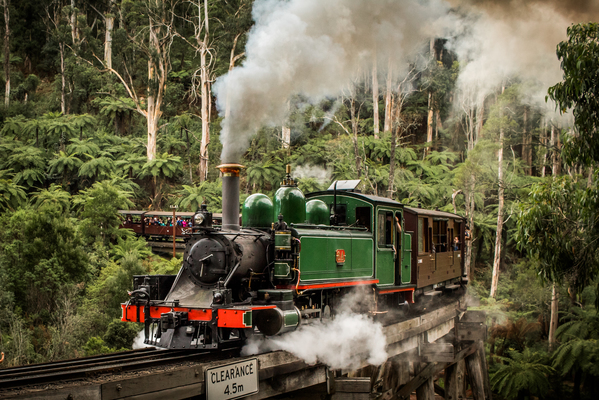 Puffing Billy has launched free virtual tours after being temporarily closed due to Covid-19.
Beginning weekly on 1 May, viewers can connect, explore and learn more about the 119-year-old narrow gauge railway.
The online behind-the-scenes opportunity will offer a visit to the locomotive workshop or Menzies Creek Museum, a chance to meet a train driver or fireman, an up-close look at the flora and fauna of the Dandenong Ranges and a trackwork trip along the line on a diesel-hauled train.
Puffing Billy CEO Steve O'Brien said the current situation offers a unique chance to explore the popular railway.
"In today's current landscape and the new ways in which we are socially interacting, digital tools and technologies are shaping how we live and learn," he said.
"This is a great opportunity for us to share Puffing Billy's story and showcase this much-loved tourist attraction in a new light."
Every Friday a virtual tour will be uploaded to the Puffing Billy Railway Facebook page and official website.