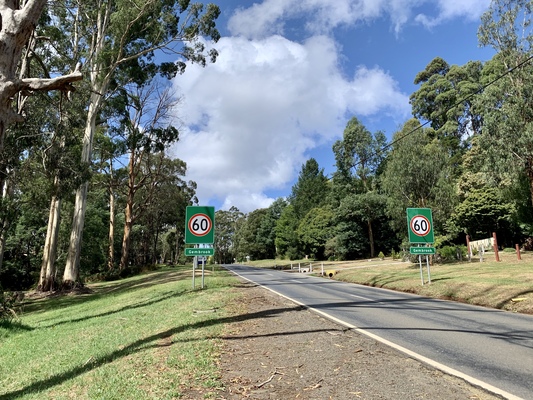 Isolating the entire Cardinia Shire as a Covid hot spot has brought "a lot of confusion and uncertainty" and was wrong, according to mayor Jeff Springfield.
Cardinia Shire Council mayor Jeff Springfield welcomed an announcement by Premier Daniel Andrews on Thursday 25 June which identified Pakenham as a high risk suburb.
"In my opinion, it was wrong to label the entire local government area as a hotspot from the start," he said.
"It's not specific enough to address the problem that we're trying to work towards. I've been talking about the wide brush stroke of Cardinia since Monday morning.
"We do have an issue of Covid-19 within the community but we need to focus on where these transmissions are occurring, so to nominate an entire LGA is like searching for a needle in a haystick and we really needed to be specific."
Pakenham will be targeted in the State Government's suburban testing blitz, after recording high rates of recent community transmission, as well as the risk of undetected coronavirus circulating the community.
Cr Springfield said the targeted testing and information program for areas with increased community transmission would provide further information for local residents and businesses.
"Council will work closely with health authorities to support residents and businesses within any area in which additional testing and community engagement is undertaken," he said.
"Council's message remains clear – the top priority is health and safety. We urge our community to follow the health guidelines, undertake testing, and help slow the spread for the health and safety of our community."
The mayor added that the clarity in information would be welcomed by Cardinia Shire residents, particularly those living in townships with no recorded cases.
"There has been a lot of confusion and uncertainty because we haven't had specific enough information to our residents," Cr Springfield explained.
The announcement has also been welcomed by the Eastern Dandenong Ranges Association (EDRA), which promotes business and tourism in the region.
EDRA chairman Garry McGough said labelling the entire shire as a no go one zone would take away about 75 percent of the weekend trade in small towns.
"If Gembrook or Emerald was listed as a hot spot, you simply wouldn't get a soul up here," Mr McGough said.
"Weekends attract people to come up to the area in their cars and on their bikes … so this certainly wouldn't have been good for our small businesses, who are already struggling."
David Farrelly, who created the Cardinia customer awareness network (CAN), said the label had potentially hurt local businesses even further.
Cardinia CAN – which was born in the age of Covid-19 – now has 1000 members sharing information about local businesses and shops across Cardinia.
"It's created a boost in consumer confidence because more people have been able to get the items they need and want," Mr Farrelly explained.
"Both Ben McDonald from A Guide to Cardinia, and Michelle Green from Eat Drink Cardinia have both been doing an amazing job in similar promotions of local business, shops and produce.
"Our community will be so much better off in its economic recovery and growth of employment if more people just did a little more shopping locally, and specifically with small business and independent local shops."
Mr Farrelly is concerned that struggling businesses, especially those based in traditional tourist locations, will now face another set back.
"I think the entire community is understandably disappointed in the recent political targeting of Cardinia Shire in relation to Covid infections," Mr Farrelly said.
"The infections are isolated to Pakenham, as the Premier confirmed, which leaves the rest of our huge Shire unaffected by infection, but still obstructed by government restrictions and rhetoric."