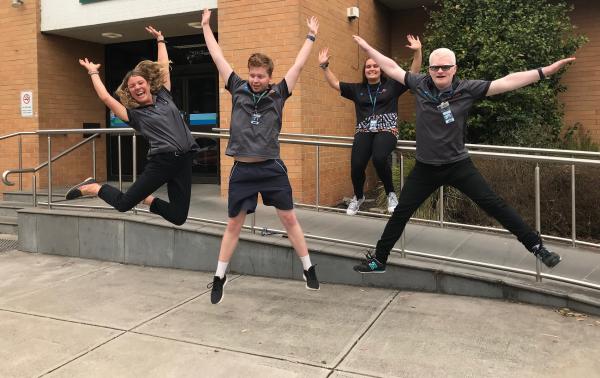 A new health hub for young people is set to open in Lilydale next month.The Integrated Youth Health Hub (IYHH) will provide young people throughout the Yarra Ranges – as well as their families and carers – access to free or low cost health care and social services.
It will be run by numerous organisations including Inspiro Community Health Service, Oonah Health and Community Services Aboriginal Corporation, Eastern Community Legal Centre, Anchor and Cire.
The Knox headspace satellite in Lilydale will also work in collaboration with the hub.
Casey MP Tony Smith said the new hub will provide vital services for the entire eastern community.
"The Lilydale-based hub, along with a separately funded headspace satellite service, will deliver vital health and support services for young people aged between 12 and 25 living in the outer east, the Yarra Valley and Dandenong Ranges," he said.
"Having fought for improved youth health services, it's great to know the hub and headspace satellite service will soon get underway and be making a difference in people's lives."
The Federal Government will provide $4.5 million in funding over three years for the hub.
Young people and their families will be able to access a range of health and wellbeing activities, mental, physical and sexual health services (including access to a general practitioner), alcohol and drug services and social services such as housing and legal assistance.
A Youth Reference Group will oversee how services are delivered and evaluate hub activities.
Oonah CEO Anne Jenkin said embracing and supporting young people and celebrating culture was key to the organisation's identity.
"We're pleased to be bringing that expertise and approach into the hub development with our partners," she said.
Eastern Community Legal Centre CEO Michael Smith said young people need to feel they belong and can trust the services they access.
"Once they have that, they usually don't want to retell their story to lots of different professionals," he said.
"The hub gives us a real opportunity to wrap health and other supports around them, with confidentiality and care."
The hub will be located in Lilydale with outreach services in Belgrave, Healesville and Yarra Junction.