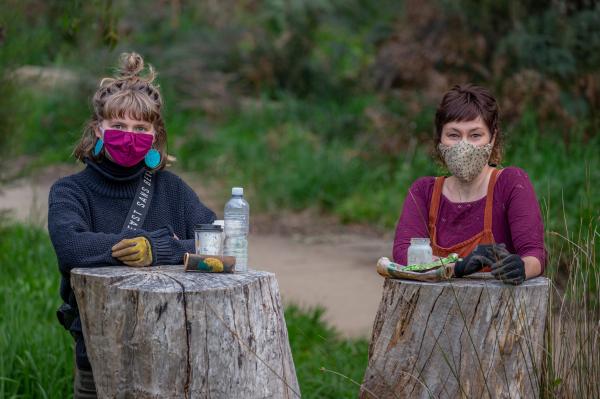 The face of an inspirational young boy, who was killed by a large falling tree, has gone global, as his family make it their mission to honour his noble quest.
Harper Wilson, 10, died in a freak accident alongside his father Matt as they drove through the Dandenong Ranges on 14 July 2019.
The popular Cockatoo boy achieved more than many in his short life, remembered as a "passionate little bunny" with a love for animals and the environment.
He became aware of global issues such as whaling, climate change and deforestation at a young age, but instead of feeling defeated, Harper used his knowledge to make a lasting change.
"He had a thirst and an energy for life that seemed unparalleled," mother Jacinda explained.
"He was an incredibly active baby and a terrible sleeper, and his father was the same, it was almost like they both knew they didn't have long here."
In his short life, Harper helped to plant over 1000 trees, clean up over 2000 items of litter, build native wildlife nest boxes and advocate for the successful ban of Opera House Nets in Victoria.
Jacinda wants her boy to be remembered as someone who was "full of heart" that cared about people and the world.
"We all knew that Harper was going to live a life of action and change," she said.
"We knew Harper was going to make a positive impact on a planet that desperately needs strong voices and so now, we need to work together to fill the void that he has left."
In honour of his 12th birthday on 24 September, Jacinda and her daughter Kiah launched Harper's Army, a project aiming to dedicate 12 days to the environment.
What originally started as a plan to ask friends and family to pick up rubbish for Harper on his birthday has spread globally – reaching the United States, Portugal, Germany and the Seychelles.
A former colleague shared Jacinda's plans to her son, Jackson Irwin, who has been working since February on a project to collect one million pieces of rubbish.
Closing in on the one million goal, Jackson teamed up with Jacinda to launch Harper's Army in a final push to collect the remaining 100,000 pieces of rubbish.
"I never expected it to blow up," she explained.
"Part of it strangely brings Harper back to life for me. It brings him back to the present and it celebrates the real essence of what Harper was and if he was here, this is exactly what he'd be doing.
"He would be blown away by it all and he'd be completely chuffed that this many people cared about what he cared about."
More information can be found by searching Harper's Army on Facebook.
For Harper's remarkable full story, grab a copy of the Gazette on Wednesday 23 September.