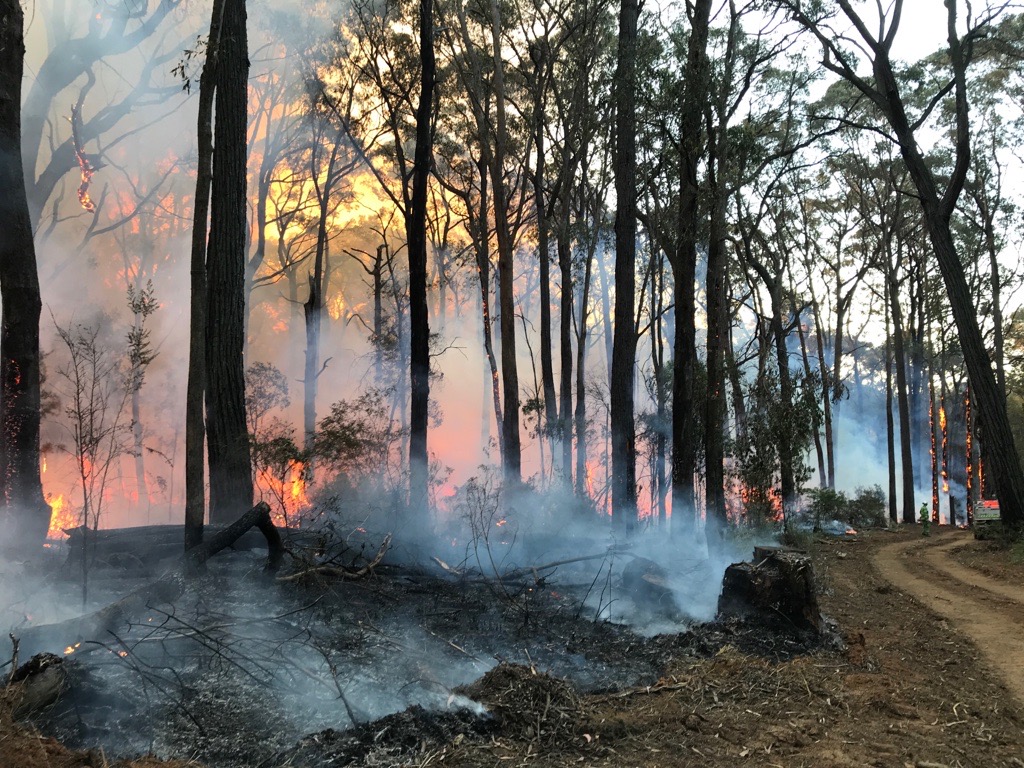 As part of their bushfire management strategy, Forest Fire Management Victoria (FFMVic) will carry out a planned burn in Cockatoo's Wright Forest on Thursday 25 February, as long as the weather conditions remain suitable and safe.
This planned burn is one of several happening throughout Melbourne's outer east and western suburbs over the coming days, with other fires set to be lit and safely controlled in Silvan, Belgrave South, Mount Cottrell and Derrimut.
Despite it still being summer, Forest Fire Management Victoria crews have deemed the weather conditions ideal for the planned burns to go ahead and FFMVic metro district manager, Kylie Hyland, ensured each burn would be conducted safely.
"Above average rainfall and mild temperatures this week have provided the right conditions for us to carry out planned burns in grasslands in the west and some forested areas," Ms Hyland said.
"We conduct burns based on the conditions rather than the seasons, which can see us burning at any time throughout the year, at the right time to achieve the best outcomes."
While the planned burn in Cockatoo will generate smoke that locals may see or smell, FFMVic senior fuel management officer John Van De Paverd told people not to be alarmed, as these burns act as an important fire prevention strategy.
"This 20.6 hectare burn is a critical part of our program to reduce the bushfire risk in the area and will help protect communities in Cockatoo and surrounds," Mr Van De Paverd said.
"This planned burn will help to slow the spread of bushfires, and provide opportunities for our firefighters to conduct successful suppression operations during bushfire response."
Motorists will need to adhere to a speed reduction on Bailey Road while the burns are underway and several walking tracks in Wright Forest will be closed.
If conditions remain ideal, the Cockatoo burns are expected to be completed by late Thursday afternoon and FFMVic crews will stay on site to monitor and patrol the burns throughout the night and over the coming days.
To find out more information about planned burns in your area, visit or sign up for alerts at www.vic.gov.au/plannedburns or call 1800 226 226.