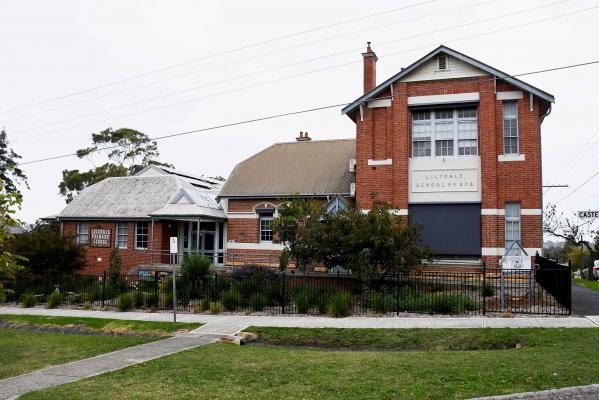 By Mikayla van Loon
For the fifth time in 18 months, Victoria entered a lockdown with students returning to home learning and non-essential businesses being forced to close.
With the announcement made late on Thursday 15 July, schools and businesses had to be quick in making adjustments to learning and trade under strict lockdown restrictions once again.
Lilydale Primary School principal Andrew Weaver said students and teachers were preparing all day on Thursday for what they expected would be an inevitable lockdown.
"I suppose we were expecting it and we do have contingencies in place, the department has provided us with a lot of information about how we can cope with it and this is our fifth one, so we're pretty well versed in getting ourselves ready," Mr Weaver said.
"The staff were very capable in transitioning immediately to remote learning and I think the only real issue we had was getting all the resources to the students in time because obviously it was announced at five o'clock."
Mr Weaver said that most students joined online on Monday 19 July but there would be some who didn't and staff will have to monitor those absences to ensure students are coping and keeping on track.
The primary school has planned for an entire week of remote learning and is prepared for any extensions to the lockdown but Mr Weaver was hopeful school would return on Wednesday 21 July as originally expected.
"The staff have planned until the end of the week and then depending on any further announcements we will plan for however long the lockdown is.
"We are very lucky in the fact that we have such staff that are just really supportive of each other, they plan together and work really hard for each other, obviously they've got the students at the centre.
"A concern for us, as with everybody, change is not an easy thing for students, so we're just doing those welfare checks and making sure everyone has got the support they need."
Trying to keep students engaged during lockdown, Mr Weaver said students can join in an online Lego club and cartoon drawing club, which would normally be run at school.
This most recent lockdown is another disturbance for students after a rollercoaster 2020 and start to 2021.
Mr Weaver said the challenges of these lockdowns will be felt, with teachers needing to monitor and assess how students respond in an academic and social way upon returning to school.
"Our students are very resilient. Obviously it's going to have an impact but the way the staff work with them and the way the children respond to this, generally is very, very good."
The overwhelming message that continues to surface throughout these lockdowns in Victoria is to remain positive, albeit challenging at times.
For the Mount Evelyn Meteors Basketball team, the message is "The love of the game is always the same."
In the hopes of cheering up some saddened basketball players, the Mount Evelyn Meteors have taken to posting this message out to the club's members, to lift spirits and keep people connected to the game they love.
To everyone else they say, "Don't give up everyone! We will get through this one way or another! It may take a while but we will eventually!"