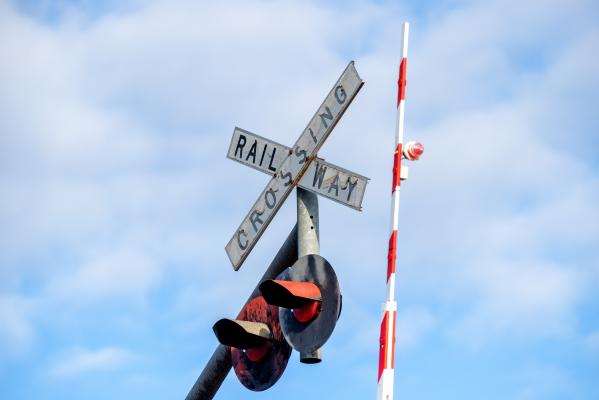 By Mikayla van Loon
The Lilydale train line will see a complete overhaul with two more level crossings to be removed and one to be closed by 2025, making it level crossing free.
Premier Daniel Andrews and transport minister Jacinta Allen announced on Thursday 29 July that 10 more level crossings would be removed across Victoria's rail network.
The level crossings at Dublin Road Ringwood East and Coolstore Road Croydon will be removed, while the crossing at Cave Hill Road in Lilydale will be closed.
The Belgrave line crossing at Bedford Road in Ringwood will also be removed as part of the extension.
Ringwood MP Dustin Halse said these local projects being included in the additional level crossing removals came from community engagement.
"Every local knows how frustrating and time consuming these level crossings can be and I'm proud that the Labor Government is getting on with removing them," he said.
"It's the culmination of nearly three years of advocacy and I would like to thank all who have spoken to me about removing these level crossings."
In addition to the Lilydale and Mooroolbark train station upgrades, new stations will be built at Ringwood East and Croydon.
Early designs for the removals suggest trenches will be built under the roads at the Bedford Road and Dublin Road crossings and the Coolstore Road crossing will be removed through a rail bridge over the road.
The Cave Hill Road crossing will be closed with a pathway to be built for pedestrian access to the school and to link with future shared path trails as part of future development in the area.
With works on the Mooroolbark and Lilydale skyrail projects expected to be completed by the end of October, Premier Andrews said it makes sense to remove these extra level crossings while crews are already on the ground.
"Instead of just finishing early, we're going to do more – getting rid of more crossings, creating more jobs and making more communities safer," he said.
Around 36,000 vehicles currently travel through the three crossings each day, with boom gates being down for up to 23 minutes of the morning peak when around 33 trains run through the crossings.
Level Crossing Removal Project CEO Kevin Devlin said he was thrilled that a further 10 crossings would be removed, improving safety and congestion on the second busiest train line in Victoria.
"The Lilydale line will soon be level crossing-free, with a further three level crossings set to go by 2025. It will deliver huge benefits for the community including more trains, more often, safer roads and local jobs," Mr Devlin said.
The additional 10 crossing removals will bring the total number to 85 crossings removed around Victoria.
Ms Allen said these projects will not only support small business, create jobs and improve public transport across the state but it will help with the economic recovery from Covid-19.
"We've already removed 46 level crossings well ahead of schedule. These extra sites will boost our economy after the pandemic and support hundreds of jobs," she said.
"Every Victorian knows the dinging sound of boom gates coming down and the frustration that comes with it, that's why we're getting rid of them – saving lives, easing congestion and getting you home sooner."
Mooroolbark and Lilydale's skyrail projects are well underway, with Mooroolbark station closed to the public until works are completed in October.
Works on the new crossing removals are expected to start in 2022, with site investigations to start in the coming months, followed by early works.