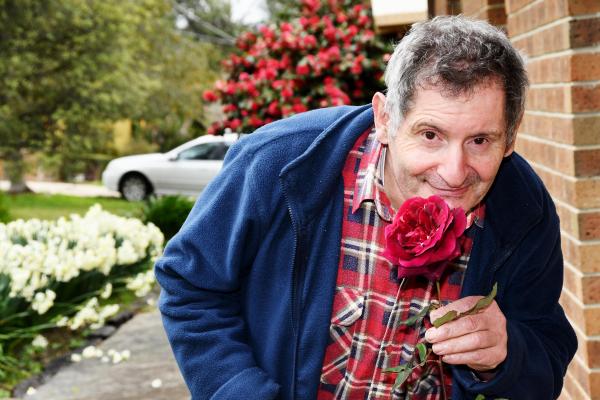 By Mikayla Van Loon
For over 50 years Felix Tabone has been keeping the trains running at Lilydale, Croydon and Mooroolbark stations but has just recently hung up his hat for the final time.
Mr Tabone became a well known face at Mooroolbark station, having held the position of station master for a number of years.
Growing up in Wandin on his parents' farm, Mr Tabone joined the railways at 17 years old, spending his spare time picking strawberries and other vegetables.
"I was looking for work and I couldn't get work in what I wanted living out in Wandin, so my uncle said to me 'why don't you join the railways?' My elder brother had joined the railway and I ended up joining too about a year behind him and I stayed with it," he said.
Mr Tabone spent two weeks at Glenferrie station learning before he took a position at Lilydale train station.
"They give you a dust coat and you would have to remember when a train is about to come in, you look up the timetable because you have to be there two or three minutes before the train arrives there.
"You've got to open the gates against the traffic and close them. In another four or five minutes you need to be ready to depart the train, so I had to go down and open up the gates.
"Back then when we wanted to move a train from one track to another I'd have to go out and physically shunt the points with a lever. It was hard work, and took a bit of muscle, you had to be alert and responsible. These days we have automatic track control, which is much easier."
Before long he had been promoted to yard assistant, where he supported the goods guard in looking after the delivery of goods, parcel collection and distribution, as well as transporting many things like plants, chickens and mail out to Coldstream and beyond.
Things have changed quite a bit since Mr Tabone started on the railways in 1971, particularly the station technology.
"The technology has moved on so much. Back then, we had kerosene-powered signals. I used to go out every second day and clean all the signal lenses and fill up the kerosene fonts. Today they have all been replaced with a modern signaling system."
But technology is not the only thing that has changed, now that Mooroolbark station has been removed, Mr Tabone said he was sad to see it go.
"It's a little station, it takes only about two and a half to three minutes to open up, the lobby room, the entry to the station, the toilets, it was pretty good."
In all his years on the rail network, Mr Tabone remembers two frightful moments he'll never forget.
One of those being the day he had to physically put extra brakes on the track so that a train would stop, otherwise he said it probably would have ended up in the creek.
The other was a night when an electrical storm hit and Mr Tabone said it was lucky no one was in the drivers cabin, otherwise it could have ended a lot worse.
"Once we were moving a train to the yards during an electrical storm, and lightning hit the wires overhead. I watched the sparkles run down the wires and hit the train. No one was hurt, but we had to tow it away to be repaired," he said.
Mr Tabone became a part of the community and made some great friends through his many years of service.
Now he wants to spend time in his vegie patch, getting it ready for the spring.
"It was time to retire, especially while I'm still healthy and can walk a few miles and garden," he said.
"I'm looking forward to spending more time with my wife Alexa. I'm also still very active – I like my long walks. I'm also looking forward to working in my flower garden, my veggie garden. My parents were farmers, I still have that green thumb."
But sometimes the work grind takes a while to wear off, with Mr Tabone saying he's still waking up in the middle of the night ready to start his shift.
"I'm still on shift work because in the middle of the night I'll wake up and stay up for a couple of hours and then go back to bed."