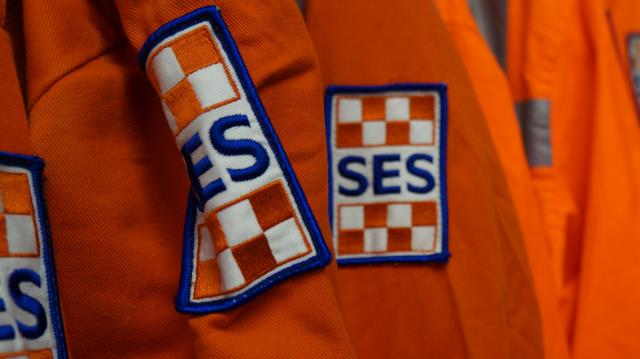 By Callum Ludwig
The 2022/23 Victorian State budget handed down on Tuesday 3 May announced huge funding aiming to help Victorian emergency services be ready for the emergencies plighting the country, especially after the bushfires and floods around the country and the June 2021 storm event in the Yarra Ranges in recent years.
VICSES in particular are major beneficiaries with a record $28.5 million allocated to improving VICSES facilities and resources.
VICSES were elated at the funding boost, with VICSES CEO Stephen Griffin saying it is a fantastic outcome.
"This is a sign of the government commitment to the service and to the vital work of VICSES volunteers serving the Victorian community 24 hours a day, 365 days a year," Mr Griffin said.
An additional $8.9 million on top of funding for existing projects has been allocated to new efforts to conduct priority maintenance to VICSES facilities and a continued rollout of replacing priority vehicles.
Unit Controller for Lilydale State Emergency Service Shaun Caulfield said the one-off funding is appreciated, but he would like to see an Emergency Services levy introduced in Victoria.
"We are having to replace a truck. The total cost is $250,000. We need to find $100,000+ to contribute to that IF we are able to secure a grant to cover the remainder. This grant is not assured."
"The change to a true 'Emergency Services levy' – with a very modest increase of $5 per property over the whole state, would provide sustainable ongoing funding to VICSES well into the future," he said.
"We ask both sides of politics at State Level to consider the role VICSES plays in all Emergencies – Road Rescue, Storm, Flood and direct support to other agencies such as land search and land rescue, and to adequately fund us moving forward."
The Victorian Government have also encouraged VICSES to use the funding to improve the workplace safety and culture, particularly by encouraging more women to join their local VICSES or other emergency service volunteer groups.
The CFA is receiving over $11 million spread across four years to perform CFA vehicle driver training and to upgrade and expand their fleet of emergency vehicles.
New initiatives include $8.9 million to a statewide uplift of CFA's emergency response capability, $2.2 million to programs upskilling and protecting firefighters statewide and $9 million of previously unannounced funding to support gender diversity with female-friendly change rooms at over 40 CFA stations and three training campuses, as part of a $16 million total investment.
The funding will also go towards PFAS assessments and decontamination of high-risk stations and appliances.
Minister for Emergency Services Jaclyn Symes said the Victorian Government are continuing to back the state's hardworking emergency services with the support they need to protect and save lives.
"We're delivering more staff, more resources and better infrastructure – attracting more people to begin a rewarding experience in our emergency services," she said
"Our hardworking emergency call-takers have done their absolute best throughout unprecedented demand from the pandemic – we're ensuring they have the extra support they need to give Victorians the very best care."