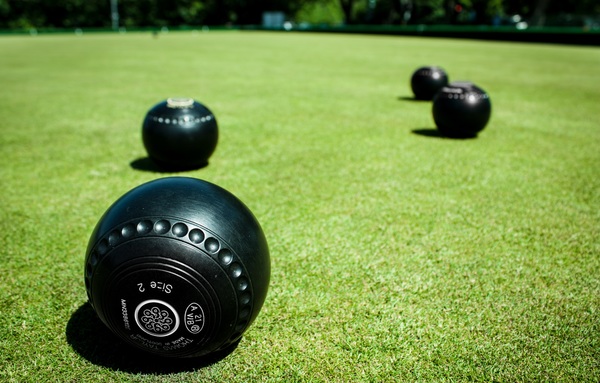 Monbulk 1 was far from daunted as it hit the road to take on ladder leader MCC on 12 November.
The away side put up a tremendous performance across all rinks to take maximum points.
Richard Cookson's rink with Craig Ward (1), Ivan Baric (2) and Jim Bras (3) lost the first two ends, but then won 14 of the next 19 ends to win 20 to 10.
Andrew Bell's rink led by 15 shots after 11 ends. They then increased their lead with some excellent bowling from Josh Engwerda (1), Greg Meyers (2) and Jenny Holmes (3) to win 34 to 10.
Eric Markham's rink had a close tussle up to the thirteenth end where they trailed by two shots.
However, some consistent bowling from Marg O'Brien (1), Alan Clerke (2) and Peter Koomen (3) saw the rink win five of the next eight ends and gain three multiples to win by five shots, 20 to 15.
Monbulk claimed a big 74 to 35 victory and a spot in the top four.
Monbulk 2 played Vermont South away in what turned out to be a very close contest.
Di Bigelow's rink was struggling, being five shots down with five ends to play.
The team then lifted with Don Barnetson (1), Carole Wight (2) and Norma Clerke (3) bowling well to win four of the last five ends to salvage a draw, 17 shots each.
Graeme Goller's rink began the game well and after seven ends led by three shots. They maintained this lead until the thirteenth end when they dropped a four and fell one shot behind.
It was a real battle as Monbulk led by one shot going into the last end, but couldn't hold on, dropping a two and losing 21 to 20.
Eric Furby's team of Ron Sheppard (1), Lorna Murphy (2) and Andy Mackie (3) started well and led by seven shots after four ends.
They then dropped a five on the eighth end to be only one shot ahead, however, the Monbulk rink grabbed some multiples in the run home to win 28 to 21.
This meant an overall victory to Monbulk 65 to 59.
Monbulk 3 played Boronia at home and recorded a comfortable victory.
Peter Francis' team with Carol Beament (1), Darren Ward (2) and Anne Ward (3) established an eight shot lead by the fourth end.
Overall, they won 15 of the 21 ends picking up two multiples to win 32 to 7.
Ray Pikes rink had a real fight on their hands and after fourteen ends were two shots down.
They then won the last seven ends to win 27 to 15.
Mike Harris' rink was well behind early and had a deficit of 11 shots after eight ends.
Alongside Ken Cowling (1), Bob Watson (2) and Peter Lee (3) they lifted their game and outscored their opponents to make a fantastic comeback and win the rink 22 to 21.
Monbulk won on all rinks, 81 to 43.