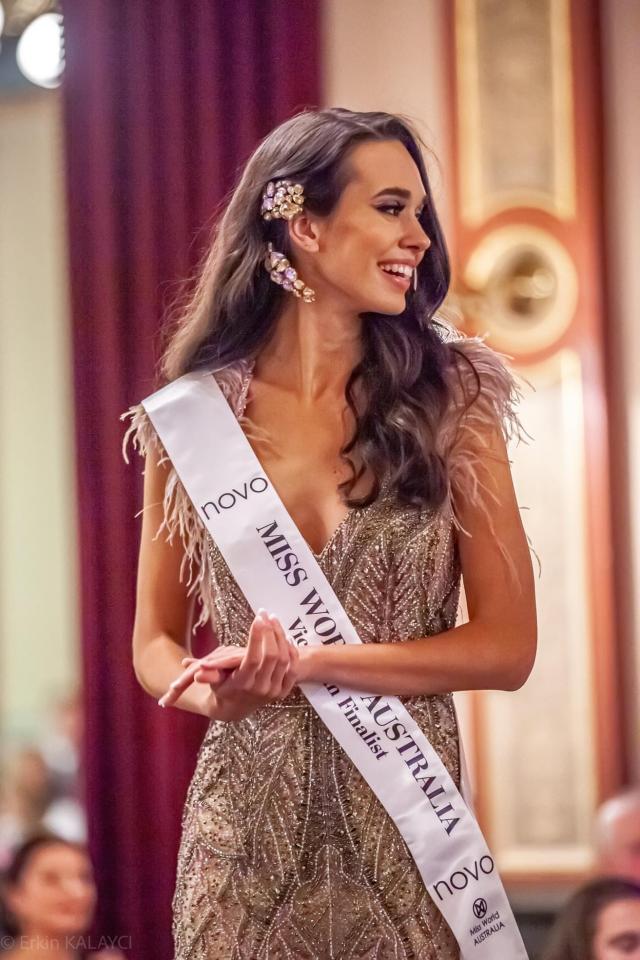 By Parker McKenzie
A Miss World Australia contestant from Montrose will be hosting a charity fundraiser in Upwey, as she prepares to travel to Queensland to represent Victoria.
Lily Rose Munivrana is hosting a Hollywood Glamour Luncheon to raise funds for Variety the Children's Charity at Upwey RSL on Sunday 27 March, from 12.30pm to 6.30pm.
Ms Minivrana, one of five Victorian finalists for the Miss World Australia pageant, said being able to support a children's charity through the event was a great moment for her.
"We've been through so much in the last few years, being able to give to the children and support them mentally, physically and emotionally is important," she said.
"A lot of my friends and family who are coming to the event hadn't heard of the charity before, so it feels really great to be able to support a charity and spread awareness."
Around 60 guests will enjoy a two-course meal and a runway show to raise funds for a charity supporting sick and disadvantaged children.
The 2020 Miss World Australia competition was postponed because of the Covid-19 pandemic. The 2021 competition was postponed until 2022, where Ms Minivrana will represent Victoria.
Ms Minivrana said she completed her schooling online last year and has trained as a dancer.
"I have done modelling for the last few years and travelled and worked in America, and I've done Fashion Week in LA," she said.
"I would really like to embrace the opportunity to be able to do more charity events and work with more fundraiser organizations and underprivileged children."
The red carpet event is sponsored by Young Designer Gallery and will feature several high-profile guests, including Neighbours actor and producer James Mason and a performance by Maddie Edwards, daughter of Australian Singer Lisa Edwards.
Ms Minivrana said Miss World Australia represents beauty with a purpose.
"It is my hope and my goal that one day I will have a forum where I can educate and share the importance of making a real difference in the lives of children worldwide," she said.
"If I can raise funds and create awareness for the need of kindness, goodness and support, I can make a dent somewhere with truly helping a child gain a happier life."
The finals for Miss World Australia will be held in Queensland at the end of April at the Versace Hotel on the Gold Coast.