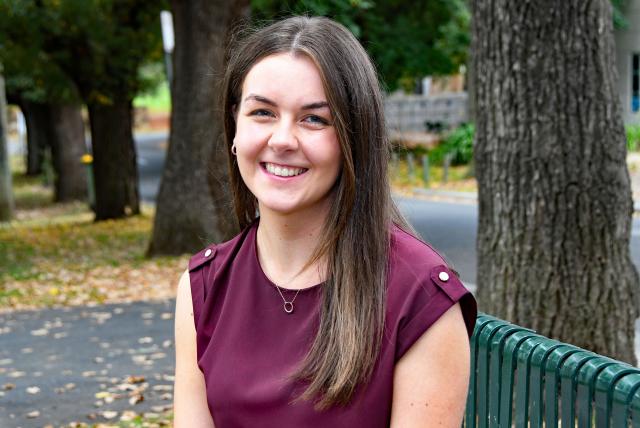 1. What is something people don't know about you?
Don't hold it against me, but I'm a Collingwood supporter.
2. Why did you pick health sciences as your career path and what are you studying?
I've always been passionate to learn about human physiology and anatomy and function. So naturally a career in health science has always appealed to me. I initially enrolled in an undergraduate degree of biomedical science with the intention to study medicine. Upon completion of this degree my plans were changed. I knew my passion in health sciences was not only for the study of the human body. I loved how this field allowed me to have a meaningful impact on others health and wellbeing. The privilege to help people at their most vulnerable and play a role achieving positive change deeply appealed to me. Additionally I loved how intrinsic strong communication and team work is to healthcare and this directed me toward the Doctor of Physiotherapy,
3. What do you enjoy most about studying your degree and being in the health field?
I enjoy so many things about studying physiotherapy. I love how physio focuses on holistic patient care. I love the academic stimulation and personal satisfaction that arises from applying clinical reasoning and problem solving. I love to communicate with a wide and diverse range of people. And I love that I can have meaningful impact in other's lives. Maybe what I value most about studying physio is the culture.
4. Where do you hope your career takes you in the future?
After graduation I hope to gain a position as a graduate physiotherapist in an acute hospital setting. This rotational role is appealing to me as it allows to me try and learn different specialties within the hospital setting. More so I'm extremely passionate about public health and would love to work as part of this team.
Long term I'm excited by the flexibility of career growth in the physiotherapy profession. I'm driven to improve myself and look forward to professional opportunities that hopefully present themselves in health management, clinical specialisation or research and teaching.
5. How do you hope to make a difference in your chosen field but also in your community engagement activities?
My main aim to have a positive impact on those around me. But more so, I hope to make such positive impacts lasting. Whether this be though education, mentoring, implementing initiatives or changing processes, I hope to facilitate lasting change. If I can have a role in making things better for the people around me, and those who come after, I will be immensely proud.
6. What event, past, present, or future, would you like to witness?
I'd love to witness the discovery of another form of life on a different planet.
7. Which four guests, dead or alive, would you invite to a dinner party?
Hamish Blake, to bring good energy
Reese Witherspoon, for her career and work
David Attenborough, for his science understanding, knowledge and wisdom
Ricky Gervais, for his insight
8. Who do you admire the most?
Not one single person. I admire different traits in lots of different people.
9. What are some of your hobbies?
Being active outdoors: running, walking, hiking etc.
Socialising with friends: I'm a big extrovert so I take any chance I can to catch up with friends.
Watching reality TV: A guilty pleasure of mine. It's my favourite way to switch off and take a break.
Baking: I'm not a very good cook, but I do love trying. Choc chip cookies would be my go to.
10. What is your favourite book and/or film?
I'm very partial to any rom-com. My favourite movie would probably be Sweet Home Alabama