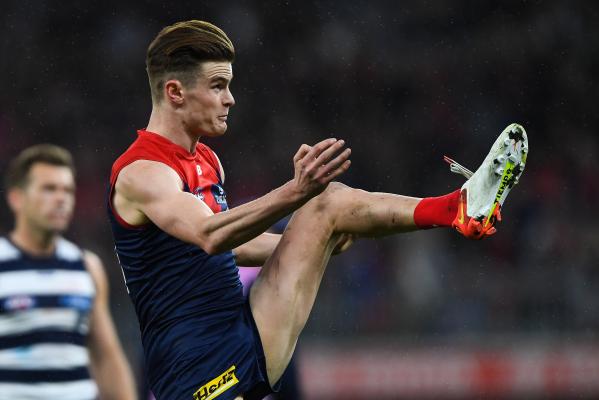 By Renee Wood
This Saturday night all of Victoria's eyes will be on the big dance as The Melbourne Demons and The Western Bulldogs battle it out for the 2021 premiership.
But for Yarra Ranges locals there will be one player they'll be cheering on, Demons' forward Bayley Fritsch from Coldstream.
Bayley's dad Scott Fritsch said he's thrilled his son's dreams are coming true but its bittersweet the family can't be there in person to cheer him on.
"It's made us as a family so very proud, we will probably have tears in our eyes on Saturday when he runs out to play for the premiership gold moment," Scott said.
Many Coldstream footy fans will be familiar with Bayley after he grew up playing juniors and seniors for the Cougars in the EFNL.
Bayley's journey has gone from strength to strength after he was recruited into the VFL by the Casey Demons in 2017 and draft pick number 31 after that season.
"He had a breakout year with the Casey Demons in 2017, kicking over 40 goals and that got him picked up by Melbourne.
"When he got drafted, you always hope they will get this opportunity and now he has we are over the moon, it's such a ripper thing to happen."
He's sure to be a key player for Melbourne in front of the sticks in the grand final, the 24 year old has already booted 53 goals this season and was also the lead goal kicker for the red and blues last year.
The forward's family was also ecstatic to watch his last performance in the prelim against Geelong where he scored two goals.
"We were very nervous, so those goals we nearly hit the roof jumping out of our chairs."
It's safe to say Coldstream residents will hear the cheering loud and clear coming from Scott, Bayley's mum Pauline and brother Darcy on Saturday night.
"This virus has damaged the feelings we have not being able to go to the best thing ever in his life but we will be cheering hard at home."