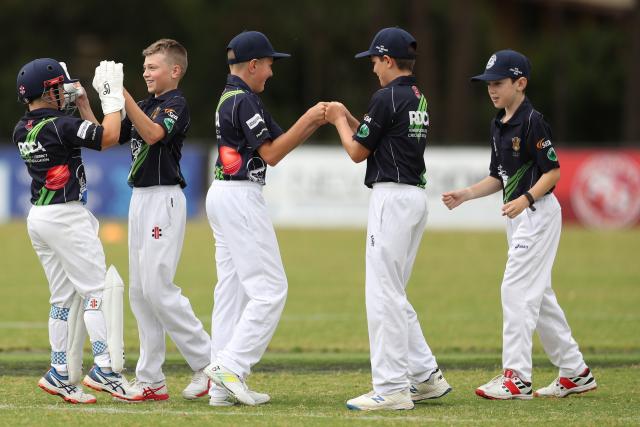 By Mikayla van Loon
The Victorian Metropolitan Cricket Union wrapped up its 2022 representative cricket carnival over the weekend, seeing the Ringwood and District Cricket Association have a grand final win.
Ten teams took to the field on day one of the carnival on 5 January ranging from under 12 to under 18.
Although all played great cricket, it was the under 16 Keith Mackay boys and under 14 Russell Allen boys who managed to score themselves a spot in the grand final on Sunday 16 January.
In the Keith Mackay Shield, RDCA played the South East Cricket Association where they were able to take wickets early and run away with a winning score of 7/193 to take home the third premiership in three years.
The under 14's didn't have as much luck losing a tight match to the South East, falling 11 runs short of the title.
RDCA president Michael Finn said the association has always been quite successful in the summer carnival because it is a rather large playing organisation, particularly with the inclusion of the Yarra Valley sides last year.
"We always have a very, very large contingency because we want to give the kids right across the grades, the very best opportunity to participate in a representative pathway because it's really really good fun," he said.
While achieving premierships is a bonus, Mr Finn said the reward comes from these children and young adults being able to play with their peers and represent their association at a higher level.
"We measure the success of the carnival by how many teams we field, did the kids have a great time and are they going to be playing in the cricket landscape moving forward.
"And yes, you play to win at the representative level but winning in junior sports is not the only thing and particularly in this current Omicron environment, participation is the key."
Players from all clubs across the RDCA came together to play the best of the best from other associations, something Mr Finn said would give any child a sense of pride particularly after two years of lockdowns and being unable to see their friends.
"All of these kids would have suffered significantly through lockdown over the last two years and the representative carnival would actually help these kids in their mental health.
"It would help them with their enthusiasm, it would actually help them with their sense of self worth, if some of them are struggling.
"Getting out there and being deemed to be one of the best players in our competition does wonders for those young minds to restore their faith and restore their excitement and their enthusiasm in life."